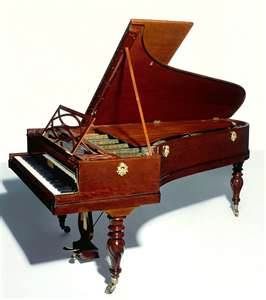 Imagine you are on the market for an expensive, imported sports car. Like many people, you've worked hard your entire life in order to buy a few luxury items in your later years. For months, you've purchased every copy of every car magazine you could get your hands on and eagerly scoured the internet for photos and information on the best cars in each class. You have wanted a sports car for so long that you can already feel the whip of the wind in your hair and the grasp of your hands on the wheel. You may have even picked out the color of the interior.
However, while you've spend numerous hours researching automobiles, you still wouldn't trust yourself to choose a car without a little guidance from an expert. After all, a sports car isn't cheap and you don't want to make the wrong choice. In this way, a piano is not unlike a fine imported sports car or any other luxury item you've waited a lifetime to purchase.
A piano is a special sort of investment and one that takes plenty of careful thought, consideration and savings. When you're on the market for a new piano and you want an instrument that will last for generations, you wouldn't go to just anyone – you would seek out the assistance of a highly trained expert. That's why when people are serious about buying one of the best pianos on the market, they visit Cooper Piano.
Here at Cooper Piano, we don't think of ourselves as just piano salespeople – we are true music lovers and highly skilled piano experts. There's something about being in the business for four generations and counting – it starts to become your whole life. We don't just learn about pianos for work, we take time to research and investigate every new piece of information available because we want to make sure that when we answer a customer's question we give them a thorough response. We aim not just to provide our customers with helpful advice, but to guide them towards the piano of their dreams.
One thing worth noting is that we only sell the highest quality instruments from the most reputable
manufacturers in the industry. Here, you don't have to worry about whether or not your new piano is constructed with reliable materials or whether the insides have been replaced with low grade parts. We take pride in our pianos because we know we offer the best of the best.
At Cooper Piano, we live by the mantra that we can build a better world through music education and we do our best to infuse this belief into our daily customer interactions. Whether you're looking to invest in a piano for your home, your business, or simply looking for some trustworthy information, we've got you covered. A piano is a once in a lifetime purchase, and we make sure that your piano will last at least a lifetime – that's the Cooper difference.
Are you ready to find the piano you've always wanted?