Meet the Staff
Meet the Staff
Over 250 Years of Combined Experience
---
Blake Cooper
President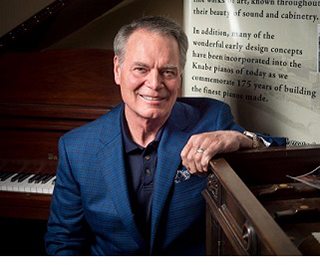 Blake Cooper is the fourth generation of the Cooper family to lead Cooper Piano. He started learning and playing the piano when he was four years old. In 1963 Blake began working in the family business at the young age of ten, and has worked in every department of the piano business. He also learned to play the bass and at the age of thirteen he joined his first rock band and performed in various bands for ten years.
Over the years Cooper Piano has offered all music related products and education. At the end of the 1980's, the family chose to specialize in keyboard related products, services and education. In 1991 Blake was promoted to President of the company, as his father David retired. Blake launched cooperpiano.com in 1996 and strives to continue to offer the finest keyboard products and services in the Southeast.
---
Laura Cooper
5th Generation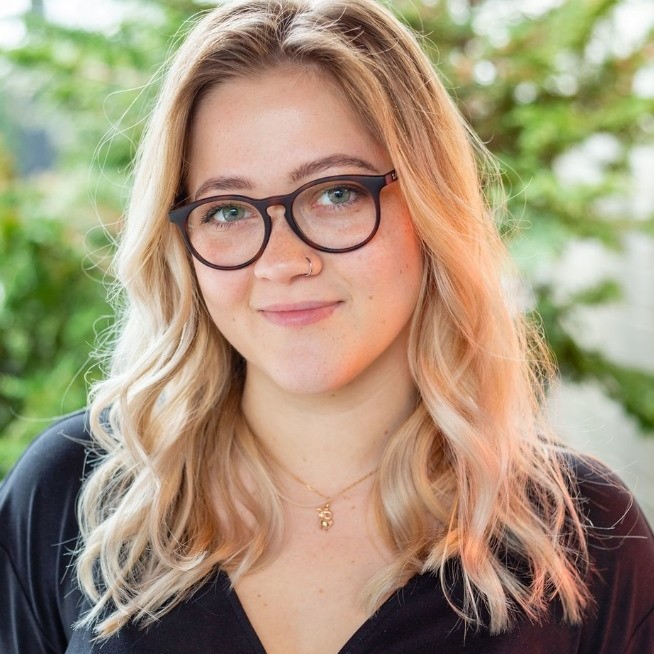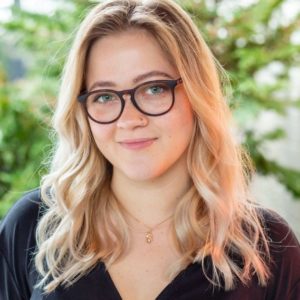 Laura Cooper is the 5th generation Cooper to enter the piano business. Having been born into the musical world, she started getting involved in music at a very young age, taking lessons in piano and various Russian instruments. She went on to pick up saxophone like her grandfather (David Cooper, 3rd generation of Cooper Piano). Laura is excited to grow alongside Cooper Piano and help customers find the perfect piano to fit their home.
---
Jim Petty
Store Manager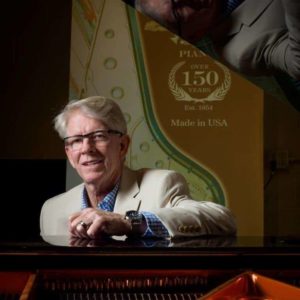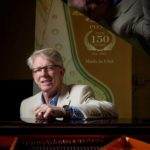 Jim Petty is a seasoned veteran and has been in the music industry since 1978. Having been an owner of his own piano store, he has helped many families, churches and schools find the best piano for their needs and purposes. He has managed stores and been involved very closely in all aspects of the piano industry. He has sold pianos for Yamaha, Samick, Knabe, Young Chang, Kimball, Wurlitzer, and Baldwin. Having taught piano, Jim knows how important it is to have the right "Fit" for you and your family to bring many wonderful years of music into your home or institution.
---
Kyle Smith
Senior Salesperson/Class Leader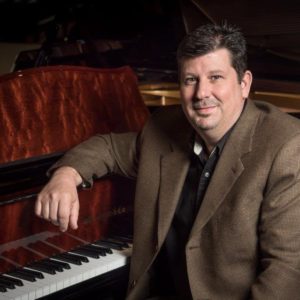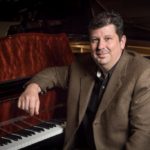 Kyle brings over 30 years of experience in the music industry and has worked in many positions with top retailers. Kyle started with Cooper Piano in 2005 as the Director of our Music and Wellness Lowrey organ program, which is extremely popular today in providing a hobby for our senior active adults. Kyle plays guitar and keyboards on a professional level and enjoys playing as a hobby with his local band. As a certified piano specialist for many of our brands, Kyle will take his time and listen to the needs of our customers and help pick the correct instrument for their home . Over the years, many of our customers have returned and purchased an upgrade with our trade up policy. Kyle is an expert when it comes to the digital piano and keyboard operation and will help after the sale to make sure our customers know their buttons.
                                                      Andrew Atkinson 
                            Sales Development/ Church Organ Specialist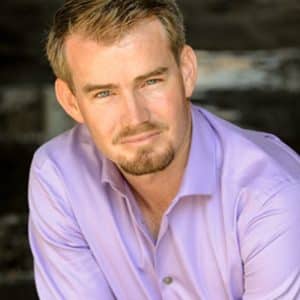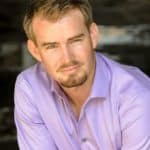 Andrew Atkinson is a well established musician, performer, actor, from the Gulf Coast. Andrew began his piano studies at age 5 with his mother Cindy Atkinson, an active piano teacher and church musician. At the age of 16 he began his studies with Dr. Robert Holm at the University of South Alabama. He continued studies with Dr Holm as a transient student at South Alabama until his graduation in 2008. He received his BA in Music from Thomas Edison State College, with a concentration in Piano and History. Andrew has performed all across the region as an organist and pianist. He was the Concert Chairman of the Mobile Piano Ensemble from 2011 to 2013, and served as the last president from 2013 to 2015. He performed as Concerto Soloist in 2009. Andrew is a three time selection as judge for the Alabama Keyboard Festival. He won first place in the 2007 College Level MMTA Competition. He takes special interest in helping churches, schools, and other houses of worship in finding the right instrument of praise.
                                                                   Aaron Kruziki
                                           Sales Specialist/ Music Education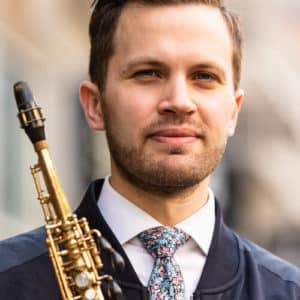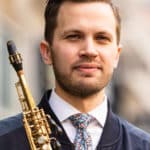 Aaron is a multi-instrumentalist, music educator and music producer. He took home a Juno Award in 2019 for Best Jazz Album, and has worked with Andy Milne, Ben Monder, Ralph Alessi, Bernadette Peters and the late Joan Rivers. Aaron was a visiting guest educator at McGill University, University of Arizona, and the University of Toronto, and has performed at music festivals in North America, Europe and Africa.
Aaron holds degrees in Jazz Performance from the New England Conservatory and Western Michigan University. A new resident of Atlanta, Aaron has worked in the piano industry since 2013, where he started with Steinway & Sons in New York City. He finds joy helping customers find the perfect instrument for their home. In his spare time, Aaron enjoys doing yoga and gardening.
---
Valerie Waters
Concert Artist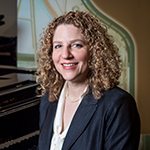 Valerie Waters has a Music Education and Music Technology background and over 30 years of piano playing experience. She is classically trained and plays by ear in a variety of groups around town now. She grew up on a grand piano but also loves the digital piano lines. In the past, Valerie has not only played with groups but she has also accompanied choirs, tutored music students in college, and has music software and midi experience. Valerie can play her way through the showroom and would love to help find you the piano you are looking for!
---
Larry Keith
Delivery & Service Manager
Larry Keith has been working for Cooper Piano since 2001. He came to Cooper from the Baldwin Piano retail division where he had worked for 30+ years. Larry's knowledge of the moving and service industry has helped him as the manager of service, delivery and inventory control.
---
Michael Crosby RPT
Head Piano Technician
Michael Crosby came to Cooper Piano in 2001 after having worked in a local piano rebuilding and restoration facility. He received factory training and certification from the Piano Disc player company in 2001 and later from the Pianoforce/ Baldwin concertmaster company in 2007 and QRS Pianomation II. In 2006 Michael was awarded the Registered Piano Technician status from the Piano Technicians guild after a 4 year series of tuning and technical exams. Currently Michael is the President of the local chapter of the Piano Technicians Guild the national association for piano technicians. Michael says the best part about his job is being privileged to tune for some of the biggest names in music such as Elton John, John Legend, Stevie Wonder and Natalie Cole. Michael is also an expert with cabinet repair.
---
Joe Swenson RPT
Joe Swenson has worked as a technical consultant to piano factories in both Europe and China. His responsibilities have included the establishment of regulation and voicing standards and the management of quality control initiatives. Additionally, Mr. Swenson has worked with technicians throughout the country as a consultant for technical and warranty issues, and has taught regulation and voicing classes at the Piano Technicians Guild seminars. He has been working as a technician at Cooper Piano for the past few years and is currently a technical consultant for Samick Music Corp.
---
Paul Byron RPT
"I love a piano that has a big bass and a treble that twinkles," states Paul R. Byron, Piano tuner for Cooper Piano. Paul has worked at Cooper Piano for five years. He began tuning pianos at Western Iowa Tech in 1987. Paul is a Registered Piano Technician with the Piano Technicians Guild.
---
Bill Schueneman
Bill Schueneman is a piano tuner, technician, and cabinet touch-up technician with 35 years of experience. He started in 1975 as a Piano tuner and technician in south west Michigan. He has been with Cooper Piano since 2001 and is responsible for all tunings, repairs, furniture case touch-ups, rebuilds, and other shop-related services.