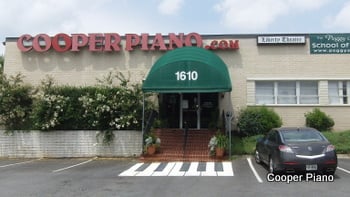 We are a fourth-generation family business owner, and we know that the key elements to success are not what most new entrepreneurs would expect. Contrary to popular belief, success does not boil down to who you know, or a company's competitive advantage.
Looking at the rich, century-long history of Cooper Pianos, I see a few principles that would help any family business survive:
Willingness to adapt
Consistency
Centered on service
Jonathan Cooper founded this business by adapting his skill in carpentry – which he was using as a coal mine carpenter – to construct pipe organs. The transition from the first generation to the second was not easy, and he invested his own resources first, to be rewarded later.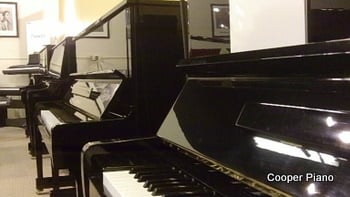 Then, during the Great Depression, Cooper Pianos adjusted to the economy by shifting to restoration rather than production. At the time, customers were uninterested in buying anything new; instead, they wanted to hold onto and improve upon the things they already possessed. The idea to restore pianos came from the times, not the company. The business only knew how to adapt by focusing on its customers and repeatedly questioning how it could serve in the best way.
Even as recently as 1990, the business made another courageous change. Back then, Cooper had a number of small retail stores that operated in shopping malls. But customers often did not find what they wanted, due to the small size of each store. So, we consolidated our floor space in a single building, which allowed the company to use all of the knowledge and expertise it had gained over the years. Instead of pianos for sale, we had room for piano lessons, concerts, and rentals, which allowed Cooper to bring music to more people.
But none of this would have been possible without sticking to a single purpose, which is to spread music education. That purpose has kept the family business grounded, and it keeps decisions simple. There is an easy litmus test. I ask: will this decision help build a better world and spread music to more people? If I can answer that question positively, then I know I am sitting on a wise choice.
This family business is about more than selling pianos. Customers can tell that right off the bat, which helps bring them back, tell their friends, and most importantly, spread music.