There are a lot of brands of the pianos on the market, but why is it that you see Yamaha in so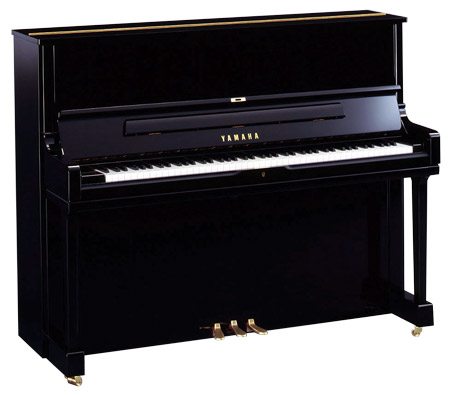 many homes?
I'd say the answer is the reliability of Yamaha. People who purchase a Yamaha piano know they're getting a top-quality instrument from the finest crafted parts, which is backed by a company that they can trust to be around as long as their pianos.
Yamaha is a name people can rely on in music, and that's what has brought them their success over the years.
Yamaha: A Commitment To Music
Today, you can find the Yamaha brand on dozens of different products, but they began as a keyboard and organ manufacturer. Their musical offerings have expanded alongside their other product lines – it wasn't long after they started making motorcycles that they also began supplying brass band instruments.
Music has been at the core of Yamaha's product lines, and the piano is where it began for them. Today, Yamaha has a range of instruments ranging from portable electronic pianos with full-sized sound, to full-sized concert grands like the majestic Yamaha CX, heard regularly in the finest halls in the world.
Since Yamaha owns and operates so many of their own factories, they can continue to produce truly top-tier instruments, making a piano for every pianist… or pianist-in-training.
Plus, Yamaha's long history means buyers know they will continue to be around for a long time to come. As improved manufacturing has allowed a lot of competitors to enter at the low end of the market, most of these brands are unproven.
But when you're buying a piano, you're buying something that's expected to last for decades. There's no way for a recently-formed company to make that sort of guarantee. When you want an instrument that's going to be passed on to your children and grandchildren, it makes sense to buy from brand you know will still be there for decades to come.
Yamaha Combines Sound With Affordability
Because Yamaha knows how to make truly great pianos, it makes their entire line even better.
Yamaha is world-known for their sound designers and product engineers, and that expertise is put to work designing each model of Yamaha piano. Some of the best computer modeling in the market combines with decades of hands-on experience to ensure that every piano they produce provides superior sound in its price range.
Yamaha has the facilities and the manpower to ensure that you can get concert-quality sound in your home, no matter its size. Yamaha designs grand pianos for the masters, and then puts those same sound innovations into the homes of anyone buying one of their fine instruments.
It's why musicians come back to Yamaha time after time as their career grows. As they add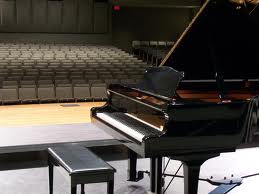 instruments to their collection, they know they can trust Yamaha every time.
The Feel Of Quality That Everyone Appreciates
Of course, Yamaha's commitment to craftsmanship continues to the action and feel of their pianos. Although, when you first sit at a Yamaha piano, you might not notice the action at all – it's practically invisible to the player. Each model's keys are carefully balanced and weighted for the instrument they're part of, so that the action never feels like it's in the way, or acting like it's trying to show off.
From the first touch of the polished keys to the last velvety tone, a Yamaha delivers an experience that's big enough for a concert hall, but still fits wherever you plan on playing.
To try out a few and decide which Yamaha piano would fit best in your life, just contact us to schedule a hands-on demonstration!