Yamaha pianos are recognized the world over for their high quality and long lasting value and a Yamaha piano may well prove to be one of the finest investments one can make for the home. Fortunately for those looking to purchase a piano for the home, Yamaha produces a variety of models one of which will surely prove to be an excellent choice for players of all levels and for nearly any budget.
Consider first the reasons for the purchase of the piano. Will the piano be primarily used by a child (or multiple children) who is a budding pianist and wishes to practice frequently? Is it for an older and wiser family member who used to play and would like to take it back up again? Is it for the homeowner who wishes to accent a room with a stunning piano. Or, is it professional musician or educator who is searching for that next great piano to call their own?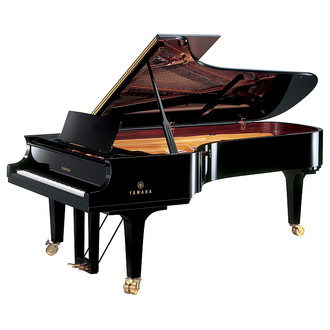 Yamaha makes a piano for all these scenarios. There are upright pianos available at very reasonable prices which make good starter instruments or are more suitable for those who wish to have a piano that is more mobile.
And of course, Yamaha produces grand pianos in a variety of sizes and price ranges which will cover the needs of the amateur home pianist ready to step up from an upright to a grand all the way to beautiful, high end pianos required by the working jazz musician or classical pianist who needs a piano to perform at the high level and with the sound quality they've come to expect from a great instrument.
Additionally, Yamaha makes some remarkable digital pianos which are great options for those with space considerations in the home and whom require a truly mobile instrument.
Take some time to research pianos and speak with a professional at Cooper piano to help determine your personal needs from the piano you wish to purchase. The name Yamaha will surely be mentioned as a great value for many different piano applications. Buying a used Yamaha piano from Cooper piano is a good value to fit your needs perfectly.