A Steinway grand piano is one of the most popular grand pianos on the market today. Its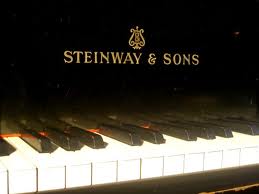 quality and cost are the decisive factors when it comes to making a decision in relation to which grand piano to purchase. People who are working around an especially tight budget often leave Steinway grand pianos off their list because they would rather buy a mediocre brand and piano that do not offer much.
Although Steinway pianos may be rather costly, they offer plenty of benefits, including rich tonal quality, a flawless aesthetic value, and a variety of shapes and sizes. If you are planning to buy a piano from the Steinway Company, the following guidelines may help you choose a unit that is ideal for you and your home.
The Price – Personally, I find that a Steinway grand piano is appropriately priced, especially if you take its tonal quality and aesthetic value into consideration. There are a few brands (that shall not be named) that produce costly grand pianos, but their visual aspects and tonal quality is no match to the grand pianos by Steinway.
If price is a major concern for you and your family, consider buying a used Steinway unit instead. I assure you that you can find numerous used Steinway grand pianos that are still in an excellent playing and aesthetic condition. Test a few secondhand units and you will be surprised that they are even better than brand new grand pianos from other companies.
The Size – Steinway grand pianos are often the first choice, especially because they come in various shapes and sizes. For pianists with limited space, the Steinway upright piano is an ideal alternative, because it can fit into any small space or room. Nevertheless, if you are looking to buy a Steinway grand piano, you definitely need a larger space. Therefore, pianists who have large living rooms would find the grand pianos to be the ideal choice.
When you are choosing a grand piano, it is imperative that you allocate a room that is at least three times the size of the instrument. Otherwise, the room or area would be too small and the sound would be too overwhelming for you as well as your neighbors. Smaller rooms are more practical if they are practice rooms, as they are normally catered or renovated to accommodate grand pianos. The wall and floor are created to allow the sound to reverberate off them impeccably.
The Artistic Value – When buying a piano, I notice that most people make it a priority to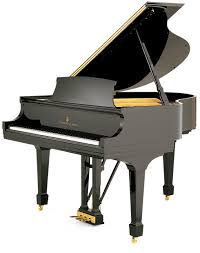 consider the finish and color before they think about the tonal quality. This is especially true if they have the intention of buying the piano and displaying it as a piece of furniture. The following is a list of colors that you can find in a Steinway grand piano:
– Walnut (circassion, burled, French or American)
– Oak
– Ivory (gold-leaf, white or cream)
– Cherry
– Rosewood (Brazilian or Indonesian)
– Ebony black
– Mahogany (fiddle-back, flamed, figured or simple-grained)
You can find various finishes in a grand piano, which include glossy, satin, high polish, and satin luster. If you are looking for a grandiose finish, you should definitely consider a glossy finish, because it matches nearly all décor themes.
Do you think it is essential to think about a piano style when buying a Steinway grand piano for your home?