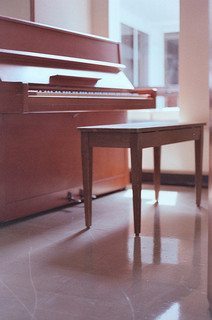 When you're thinking about buying a piano, the number one factor that will drive you to choose a pre-owned piano would be the cost. Nevertheless, when you are considering that option, it involves a lot of time and risk. Refurbished pianos can be marketed or advertised under numerous terms, which cause plenty of my customers to wonder if buying a pre-owned unit is even a good idea.
While the terminology may seem direct to some people, it can be relatively confusing to others, particularly if they have not bought a piano before. Therefore, it is best to assess the terms you may come across while you shop for a pre-owned or refurbished piano:
Remanufactured – This means the greatest level of effort has been put in to ensure that the piano is in a new-like condition in terms of appearance and performance. It will have new hammers, felts, strings, action parts along with a new soundboard and pin-block. It will also undergo a re-finishing process.
Rebuilt – This piano has gone through several changes, such as receiving new hammers, action parts, strings, and felts. Normally, it will have new pin-blocks too, and its bridge as well as soundboard will be replaced or repaired. Most rebuilt pianos are refinished, but this depends highly on the owners.
Reconditioned – Pianos that are reconditioned normally have strings or hammers replaced, depending on how bad their conditions were.
Restored – Pianos that are reconditioned, remanufactured, or rebuilt.
Refurbished – Pianos that are refurbished go through a lot of work, such as all the aforementioned types of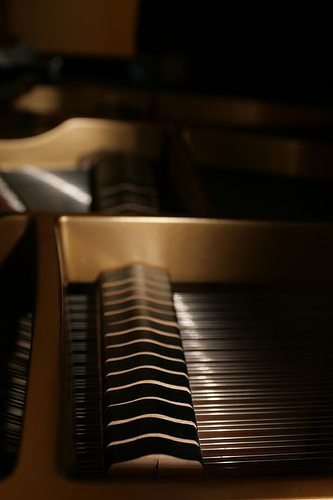 work. In addition, refurbished pianos have new or reshaped hammers, new strings, a refinished appearance, and regulation of the piano action.
Refurbished Pianos are as Good as New
If you have a very limited budget available to purchase a piano, then a refurbished unit will be the best alternative. It is as good as new, because almost everything is repaired or replaced with new parts. As with buying a brand new piano, it is important that you thoroughly inspect the refurbished piano before you sign the check or hand over the cash.
When purchasing a refurbished piano, ensure the following:
– Reputable dealer
Conduct as much research as possible in relation to the piano dealer. You should gather information about the previous owner of the piano too, and why it needed to be refurbished.
– Dealer's warranty
You need to make sure it comes with a warranty, even if it is only 3 to 5 years.
– Delivery fee is included
Piano dealers normally include the delivery fee with the purchase. Just to be certain that you do not have to fork out more money, check with the dealer if the delivery cost is included. If it is not, try to negotiate with the dealer for a discount (on the delivery fee)
How much would you be willing to spend on a refurbished piano?
photo credit: MeganRae. via photopin cc photo credit: Dan is awesome via photopin cc