Do you know that buying a piano is a once in a lifetime purchase? How about making the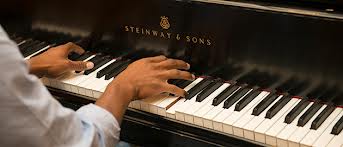 buying process an easy one for you? In Atlanta, Cooper Piano, today owned and operated by Blake and Jolie (fourth generation of Coopers to own and operate Cooper Music, one of America's largest and most respected music retailers), has been THE place you can learn all about the piano. As experts with many years teaching and retailing, we appreciate the fact that the piano gives a finer sense of the architecture of musical structure and composition. The piano is the instrument of choice for several different music styles, including classical, jazz and even rock. However, before you invest in a lifetime purchase of buying a piano, you are better of to first improve your skills through private piano lessons Cooper Piano can offer. We ideally have many masterful attributes which qualify us to provide effective piano lessons. You will first learn about the basics of theory and harmony as these are all the fundamental building blocks about anything having to do with music.
Getting Started
If therefore you are really interested in possibly pursuing piano lessons Atlanta, it all begins by contacting the experts in this area and we at Cooper Piano can help you with any goals you may have. Because to get started with the subject of learning to play the piano, you first have to think about your goals. Ask yourself, do you just want to experience music by learning piano basics? Do you want to be a professional pianist or to just be able to play for your Church or social club? What style of music do you want to play–classical, jazz, pop, worship, etc.? Once you have an idea of your basic goals as you get started, this will put you in the clear about what you what to accomplish.
Obviously, when it comes to playing the piano, it all starts with lessons. Piano lessons are the necessary ingredients in mastering how to play. Though playing the piano is a subject tough enough, we at Cooper Piano can possibly turn that touch subject into instinct. we at Cooper Piano have all qualities you should look for. We have the virtue of patience in working with our clients every step of the way and we can inspire you to improve on your learning style. We are familiar with different varieties of music (long concerto, classical playing, etc.) and we are not just specialists in one particular style. Our knowledge in music span a wider spectrum. Moreover, we are so very passionate about music. Love of music is in the Coopers. We are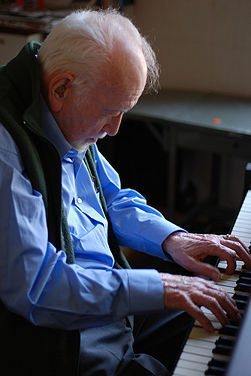 fourth generation of Coopers to own and operate Cooper Music, as one of America's largest and most respected music retailers with a huge inventory of new, used, and restored pianos, as well as digital pianos and Church organs. We are in love with the art of music and we are eager to show you the joys that music can bring you.
Real Benefits
Nothing can be more rewarding than learning to play the piano. Plus, there are many real benefits to playing the piano and purchasing one. Knowing how to play the piano is what prepares you to make a lifetime purchase of the right instrument. When you succeed at lessons with good piano teachers like the Coopers, you will be knowledgeable to make the buying process an easy one. First, we can teach you how to play the piano; then with about 30 brands on hand from our huge inventory of new, used and restored pianos, Cooper Piano as the exclusive dealer for displaying the largest selection of pianos and organs in the Southeast, will help you make that purchase of a lifetime. We celebrate our credo at Cooper Piano with a dedication to "Build a better world through music education!"–which we do best.