Due to insistent public demand, I am writing this guide on grand rental. I know for a fact that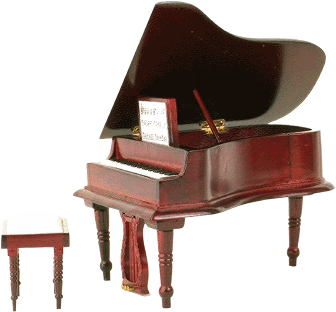 investing in a grand is a once in a lifetime decision. There are a lot of queries I got from our readers on how to make the right buying decision. We all have our own preferences. Other musicians think that grand pianos are called such because they take up much space and they are usually pricier than other pianos. Yes, they are for a fact more expensive and bigger than regular ones, but more to those characteristics, a grand offers a superb sound and makes a wonderful piece of furniture as well.
Let me say that buying your grand is like buying a vertical which instead of considering the height, you might as well focus on the piano's length. I believe that the longer the length and soundboard area is, the better the tone. I personally believe that their names based on their size are not well-defined when compared to verticals.
Types of Grand Rental
Parlors are 5'9″ to 6'6" range
Petite is only about 4'5″ to 5'1″ range
Babies are from 5'2″ to 5'8″ range
Semi-concerts are from 6'7″ to 7'5" range
Concerts are from 7'6″ up to 9′ range
These are the common sizes associated with every type, but let me inform you that a 6' is also called a baby sometimes. I can tell that petites are only good for furniture or display purposes alone and are not ideal for playing since they do not have enough dynamics. Plus, they are not complete with bass. In addition, I would like to tell you that a baby grand is meant for serious players. One thing I do not like about it is that it does not have good tone quality. If you are a serious player, then I would like to suggest that you consider a grand that is not less than 5'8" in size.
If you have limited space, then you can consider buying a bigger vertical that produces better sound than a baby type. As a rule of thumb, the bigger the size, the higher the chance that the sound quality can reach a plateau. Nonetheless, the dynamics is improved.
The sound quality of a 9' and 8'2" is similar but the dynamics of a 9' is better. The latter can play louder or softer, whichever is needed. Expressing a quadruple or triple forte with these pianos is easier as well.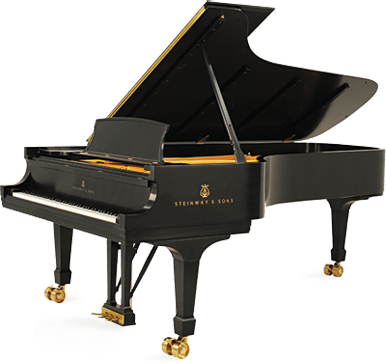 Let us talk about the price. The price of a grand rental varies mainly due to craftsmanship, tone, and brand. If you research and take the time to study your options, you can also find used pianos that cost less than $10,000. Usually, you will need to pay at least $5,000 for a model in good condition such as a used Korean piano.
You will be required to pay more or less $150,000 for a 9'6" grand and pay even more for specialty grands. While shopping around, I saw some vintage grands on the market which cost around $330,000 but I guess the most expensive of all is the one I saw with a $2,000,000 price tag. It was a vintage classic Steinway Model D. It comes with the finest wood carvings and craftsmanship.
I hope this guide has helped you make up your mind if you are interested in a grand rental. Before you decide to spend any money, weigh your options closely. As long as you know what type of grand you need and the budget you can spend for it, you are sure to find the right one for you. If you need more help on how to buy or rent a used, new, or vintage grand, just let me know. If you have anything to share with our fellow enthusiasts, please feel free to let us know by writing your comments below.