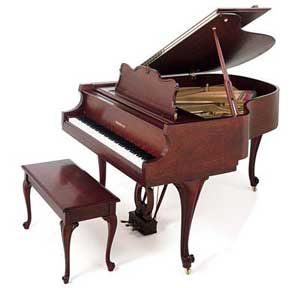 When you're in the market to buy pianos, Atlanta boasts several reputable dealers. Here at Cooper Piano, my goal is to make sure every piano buyer ends up with the right instrument for their needs and so I suggest following these tips for buying the best piano for your home.
Size Matters
Thanks to ongoing advances in technology, pianos have become smaller over the years while still maintaining superior sound quality. And while generally a larger piano has a better sound, these advances mean that for folks looking for pianos, Atlanta dealers can offer more choices for home and facility use.
The largest decision you will make about size while considering a piano purchase is between buying an upright or vertical piano or grand piano. I believe both pianos have advantages depending on the musician and deciding which one to buy comes down to personal preference. Vertical pianos take up less physical space and in many cases have equal or superior sound quality to grand pianos. However, I also like the allure, shape and sound of grand pianos as well.
Go in Style
Another consideration I encourage those in the market for a piano to think about is the style of the piano they want. Well maintained pianos will last for 40 years or more and you will have this instrument in your possession for decades to come. The piano should match your personal aesthetics and taste and be able to move with you as you change housing. Pianos come in a wide variety of finishes and wood grains. Go and visit a showroom to see pianos. Atlanta has several quality showrooms selling new and used pianos.
The Bottom Line
No doubt about it, pianos cost money. But since you will have a piano for decades, this is one purchase where the lowest price — or the highest for that matter — translates to quality. Instead, I encourage piano buyers to look for value over "discount." A quality piano will have a cabinet free of blemishes and have received a recent tuning by a registered piano technician. You will spend money on a piano but don't let discount dealers or showrooms with only "high end" pianos sell you a lower quality instrument.
Buying a piano is an important purchase. Follow these tips to make your piano a valuable addition to your home.