When I look at a beautiful Schimmel Konzert 189 Grand Piano and hear a young person playing their latest piece on this lovely instrument, my heart swells with emotion, just as I know their
parent's heart swells with pride.
What is the History of the Schimmel Konzert 189 Grand Piano?
Wilhelm Schimmel founded his company in 1885 with the slogan, "Quality will Prevail." Four generations of Schimmels have had the same goal that I have, to provide pianos which help families enjoy music together. With this grand piano, the Schimmels took their innovations in larger grand pianos and put them into a smaller series so that pianists could practice on pianos which had the same touch and tone of larger concert pianos.
What Makes the Schimmel Konzert 189 Grand Unique?
What makes the Konzert 189 unique is that it is a smaller piano built to sound and play just like a larger grand. I enjoy showing people the unique soundboard which is very large so that ideal oscillation zones can have space to develop, and gives superior tonal volume and distribution. Playing, I show that this allows the notes in the middle and treble range to be produced in a Triplex Scale with a greater tone richness and longer speaking length. Moreover, I point out, the unique tapered dome gives not only a deep palette of tone superior tuning stability.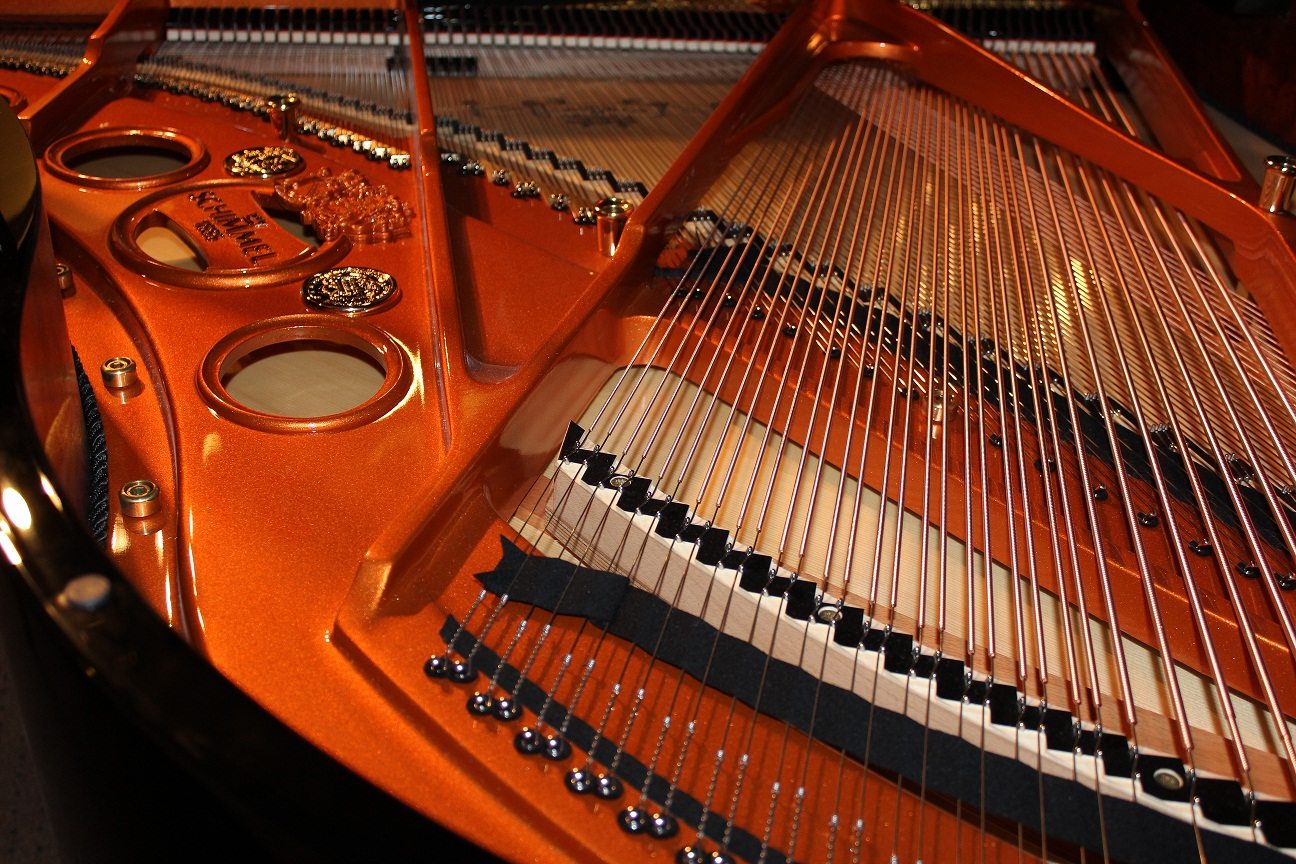 Excellent Quality of the Schimmel Konzert 189 Grand
The Schimmels knew, what I know. Home concerts are just as important as professional piano concerts, and a piano with the same outstanding touch and tone of a concert piano develops a passion for music in the students who are able to play on it in their home. Moreover, parents who provide a Konzert 189 Grand for their children to play at home will know that they are giving their children the best quality piano on which to learn technique and providing them the best possible control over their performance.

I firmly believe that children need to have the benefit of a music education and playing on a truly masterful instrument gives them the motivation and joy to perservere in their studies. The Schimmel Konzert 189 Grand is a fine choice for many families who hope to provide their children with an excellent music education, and their homes with beautiful music.