First introduced in the 1930s by the Steinway & Sons Company, the Steinway baby grand piano is 5 feet and 1 inch in size, which compares to 5 feet and 10 inches of a living room grand or the majestic 8 feet, 11 inches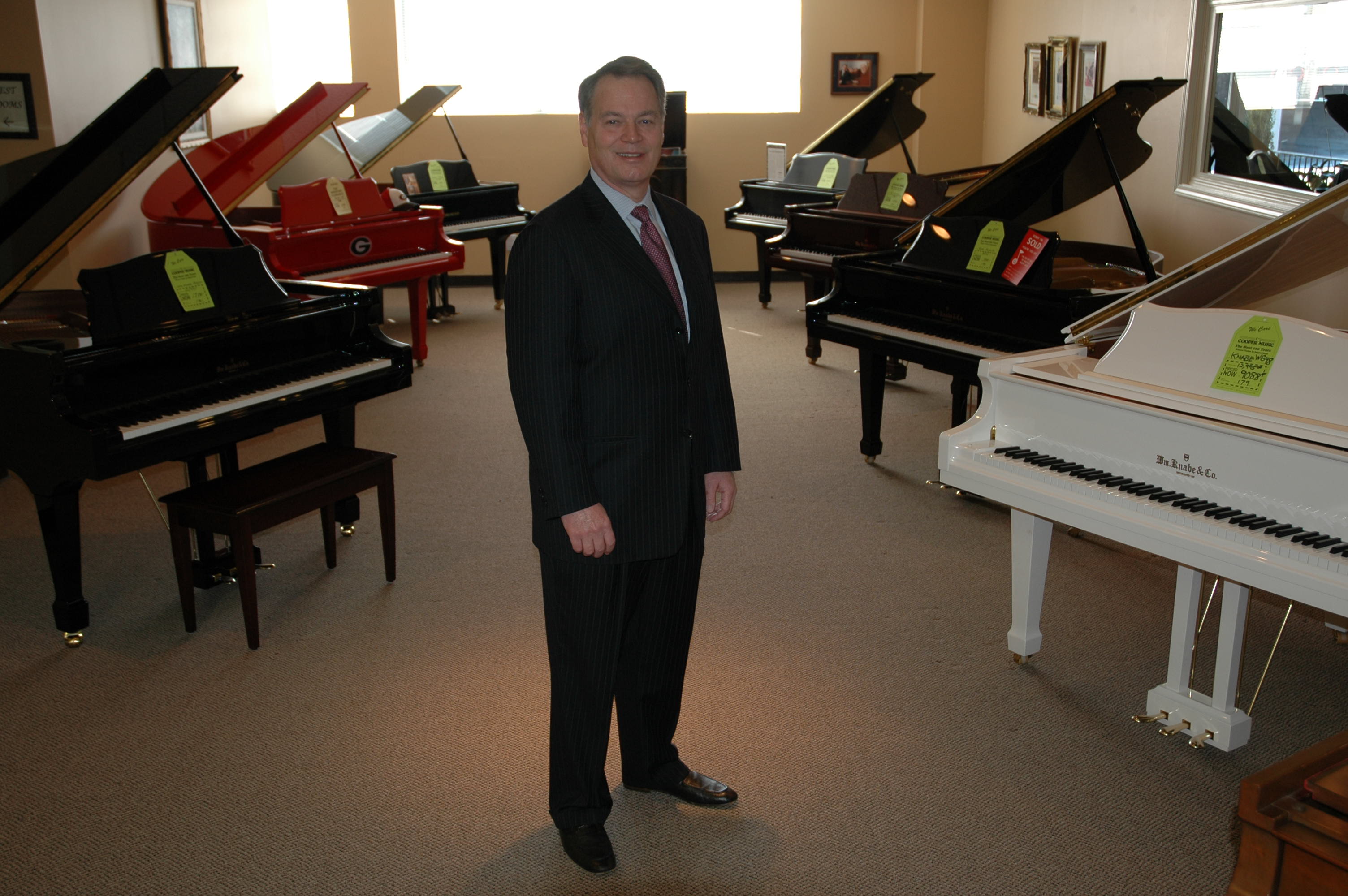 of the concert grand. The Steinway Company began in 1853 by Henry Steinway and his sons, C.F. Theodore, Albert, Charles, William and Henry Jr., who made one piano at a time, which could take up to a year to complete. This same process continues today for every Steinway piano.
The Sound of a Steinway Baby Grand
A Steinway baby grand piano has layers of maple and uses a full cast-iron plate in the instrument rim. Created from spruce to increase acoustic sound quality, the soundboard has a slow taper from the center of the soundboard to the edge to create a deep, rich sound.
Dimensions
The Steinway baby grand piano is 5 feet and 1 inch in length and 57 and ½ inches in width. The total weight of the piano is approximately 540 pounds.
Encasement
Many materials compromise the finished Steinway baby grand. A variety of wood types creates each Steinway baby grand, including poplar corewood and ebonized walnut, birch and mahogany. The finish uses a clear or black lacquer that is hand-rubbed and all hardware is solid brass that is also polished and lacquered.
How to Prepare for a Steinway Baby Grand
Before you purchase a Steinway baby grand piano, check the size of the room where the piano will be installed to verify enough free space. Make sure that you have plenty of clearance around the entire piano for better sound vibration.
Consider purchasing a maintenance program for your Steinway baby grand, including tuning, voicing and regulation checks and maintenance. A professional technician should perform regular maintenance for the best sound quality. Speak to the experts at Cooper Piano for more information.
Get Professional Guidance
Buying a Steinway baby grand piano can be one of the greatest investments you will make. Not only is the piano beautiful, it enhances the appearance of any room and provides a rich sound quality for every person touching the keys.
For more information about buying a Steinway baby grand and finding the right one for you, contact us at 404-329-1027. We have been serving the greater Atlanta area since 1906.