Whether or not you have any musical experience, you can learn how to play the piano. Movies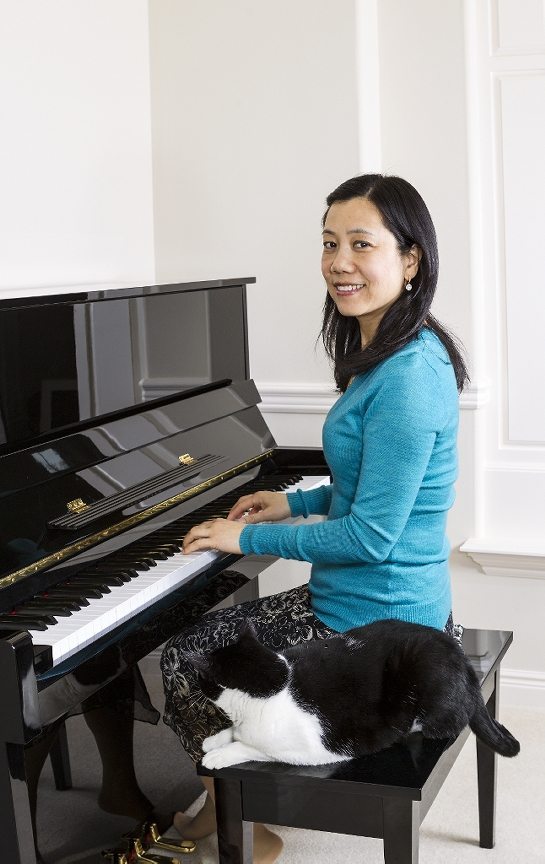 make it look like the most difficult thing in the world that only the most brilliant people can do after devoting their life to it, but this is a myth fostered for dramatic purposes. The reality is that people from all walks of life play this fabulous instrument for fun or as a profession. Sitting in front of those keys for the first time can be intimidating, and the thought of playing in front of others may feel even worse. If you try, you will see how easy it is to learn to play piano.
Whether you want to play piano for performance or just to pass the time at home, there is a lesson plan that you can follow that can work for you. There are several tried and true methods to start out learning the piano:
Self Instruction
Although this may seem silly, you can learn to play piano on your own. Some people learn to play better by playing by ear, learning each note through auditory learning and identifying the particular key that makes it through muscle memory. This is actually very similar to how people learn to type by touch. Some of histories greatest composers were self-taught and received no formal instruction in music; including Georg Philipp Telemann, Francis Poulenc, Nikolai Rimsky-Korsakov, Scott Joplin, and Edward Elgar
Private Lessons
Private Piano Lessons are the traditional way to learn the piano, and may be necessary if you aim to learn to play piano for performance. It is a very effective way to learn because one on one instruction during certain hours of the day builds discipline and allows for on the spot corrections of mistakes. An additional benefit to taking private lessons is that you may learn specific artistry from a instructor that is confident enough to pass along what they learned. This may include musical innovations that do not exist in any book.
Online Options
If you have had not luck with self instruction and formal education is too expensive an option, a good middle ground may be online instruction to learn to play piano. There are many sites that you can look at that help you learn the piano over the web, but there are five that you should take a closer look at:
ZebraKeys: With a professionally written curriculum and easy to follow instructions on an interactive electronic keyboard, ZebraKeys is the most acclaimed site on the web to learn how to play piano. You will learn by the numbers and see how easy learning to play can be
MusicTheory: This very useful free application can provide you with over 37 distinct lessons that would costs hundreds or thousands if given by a private instructor. The lessons progress as a series of slides and you can take your time learning them on the electronic keyboard.
BerkleeShares: Endorsed by the Berklee School For Music, BerkleeShares offers free lessons online in YouTube Format. Following the lessons of accomplished pianists may be a great stepping stone when you are ready for more challenging lessons.
Plern Piano: One of the most fun sites to learn how to play piano, Plern not only teaches you to read and play music but also how to compose your own pieces. It is set up graphically, very much like a video game with visual representations of notes and keys. This will really appeal to visual learners.
PianoNanny: The next best thing to hiring an Instructor, piano nanny has some of the most detailed lessons available, absolutely free. Those who use PianoNanny often feel as if they have an instructor sitting next to them.
As you can see, there are many different ways you can learn how to play the piano. What method of learning to play piano would work best for you?