Music has been with me my whole life. It bloomed in my life from a young age, but it really took off to new heights the day I first plucked the keys of a Schimmel piano. The craft of their grand pianos
has been perfected over the four generations of the company, passed down son to son, dating back to 1885 when Wilhelm Schimmel built his very first piano after an intensive training as a piano maker.
By the 1950's, after major innovations to the piano and introduction new builds, the Schimmel Pianos became the most popular purchase in Germany and were being sold all around the world. With a history like that, it is no surprise to find that these instruments have the finest quality and tone. Today, this company is knows as one of the leading producers of incredibly engineered pianos. Their company motto is "Quality Will Prevail" and have their name of their products to back it up. Their pianos have the customer, the performer, in mind. The care put into each piece is phenomenal, and the sound is unmatched.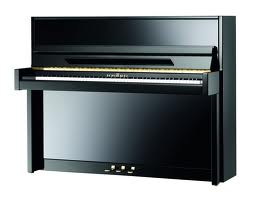 This is because hundreds of prototypes are tested for each new design, leaving nothing to chance. Perfection has taken on a new dimension in their line of work, has become a tangible goal that they have achieved in their craft. The research they put into the production of their pianos has gone above and beyond: they use the aid of state-of-the-art computer technology to test the balance of sound and the effects on the material they put into their pianos. The cast-iron frame of their pianos can withstand up to twenty-one tons of tension. Is that impressive or what? They have developed something more than just a piano- it has become a new dimension of music through their pianos.
Music has never been more alive than on the keys of a Schimmel, a trusted a name for many more generations to come.