As much as weddings are known as beautiful and happy occasions, planning for them is a notorious source of stress. It needn't be like that. At least not when it comes to the music.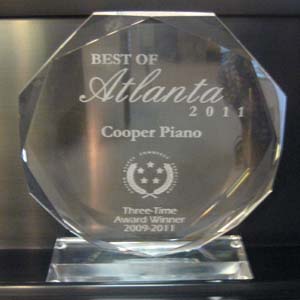 Cooper Music is an Atlanta institution and one of the oldest and most trusted music retailers in the nation. Family-run for four generations and in operation since 1906, today the company focuses on selling pianos. We also offer services in tuning, repair, restoration, moving, appraising, and renting. For the past three years, the U.S. Commerce Association has named Cooper Music the best piano store in Atlanta.
Cooper Music's motto is "customers first" and if you choose to rent your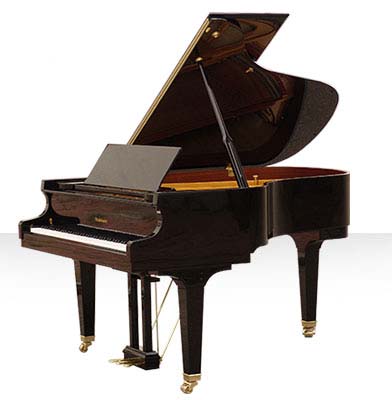 wedding piano from us you will see that we mean it. We know how special your wedding is and there is nothing more important to us than your needs and wishes. You can choose from a variety of different types of pianos including baby grands, concert grands, uprights, Hammond organs, and digital pianos. Rental pianos are continuously maintained and serviced so that they will arrive on time and sound great whenever your event is. For your peace of mind, Cooper will even provide an on-site tuner, and if you're looking for a pianist, we can help with that too. The staff is also most certainly willing and eager to offer advice on which instrument would be best suited to your most special occasion.
To get more information about piano rental, including pricing information visit Copper Music Online.