Providing music education for a child is important and can improve success in school as well as in life. Music is a large
part of many cultures including those found in the United States and it has a great effect on how disciplined a student is not only in the subject of music but across the board. Colleges also look at extra-curricular activities and playing an instrument as well as appreciating the arts is a contributing factor when it comes to being accepted into a program. Teaching music in the form of learning to read music and play the piano can help shape a child's individuality and character. When beginning the process of learning to play the piano it's sometimes a good idea to look into piano rental rather than jump into purchasing one.
Music and piano specialty stores typically have rental plans that allow you to lock into a set price that you pay each month. Sometimes there is an additional drop off and pickup fee. Choosing to rent a piano on a monthly basis is beneficial if learning the piano is something a child is going to try out. Interests change and if the lessons end and the motivation isn't there any longer, you won't be stuck with a piano that isn't being used and you won't have wasted a large sum of money on the initial investment.
There are many different types of pianos on the market. If the one you are currently renting isn't what you're looking for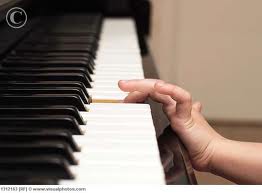 you can try another type. If the interest continues and it looks like making the investment to purchase a piano is a wise choice you will have an idea of what style you would want to choose. There are grand pianos, player pianos and even more modern digital pianos. A piano can last for a lifetime and be passed on from generation to generation. It's important to pick the piano that is right for your home.
Piano rental is something that can last as long or as little as you would like. Not only will you save money on a big investment but you will also have money leftover to pay for private piano lessons. You can contact Cooper Music to help build a better world through music education right inside your own home.