One of the greatest things about the piano market is the range of options available to suit any budget. No matter whether you're looking for a cheaper or pre-owned model, or you want to invest in a top-of-the-line Steinway, there are piano prices which will suit your budget. There's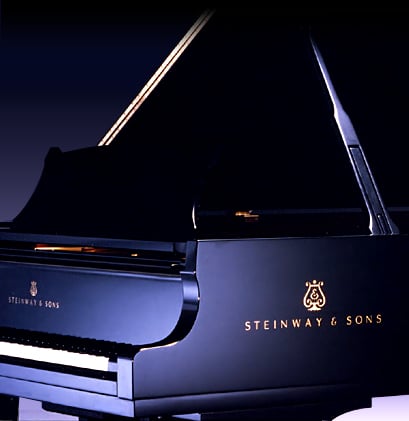 no reason you should have to go without the piano of your dreams.
However, I remember when I was first looking for a piano for my own home, this incredible range of options can also be somewhat overwhelming. So, I thought I would take a few minutes and discuss some of the most popular brands and styles of pianos, as well as the sorts of prices you might expect to pay for one.
Piano Prices Guide For New Buyers
Steinway & Sons
Hailed universally as the single finest pianos on the market, Steinway pianos have maintained a reputation for the highest quality and their products are valued by many of the world's finest concert pianists. A Steinway Piano is also made of the finest woods available, including mahogany. However, this quality does not come cheap. The bottom end of their range generally starts around $20,000 for an upright, and you could be looking at paying over $125,000 for one of their top-grade grand models. A Steinway truly is an investment for generations to come.
Yamaha
This long time Japanese leader in Asian-made pianos has a vast selection of both traditional and electronic instruments, and a reputation for being a good value for the money, with clean action and bright sounds. Their low-end vertical pianos begin in the $5,000 range, with their larger grands generally between $50,000 and $65,000. If you're interested in an electronic model, such as their Disklavier line, these can range all the way from $15,000 up to over $100,000 depending on how many features you want.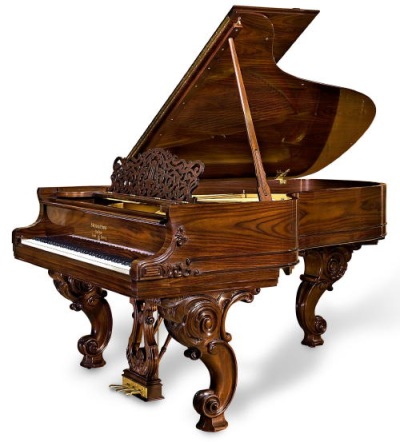 Schimmel
Schimmel still maintains its reputation for high-quality instruments. Their Art Collection seeks to change the perception of the piano to a piece of both visual and musical beauty, with a series of beautiful, innovative, and sometimes playful instrument designs. Piano prices begin around $20,000 for verticals and $50,000 for grands, and can range up to around $100,000. The Vogel by Schimmel is starts at $12,000.00
Baldwin
While not as flashy or well-known as some other brands, a Baldwin is an excellent value while still producing pianos that can be found in concert halls worldwide. Their inexpensive models, which are also excellent if you lack floor space, begin at only a little over $3,000. Even their top of the line products run for $50,000 or less. At those prices, they might seem like "beginner's" pianos, but they can compete with the best for sound and quality.
Kohler & Campbell
Kohler & Campbell are one of the big
gest producers of pianos in the world, combining hands-on craftsmanship with computer-aided design and finishing to ensure every model is of high quality. Their instruments are also extremely affordable, with multiple grands available in the $8,000 – $9,000 range, and nothing over around $35,000.
Obviously, this is just scratching the surface of all the possibilities you can investigate when looking for a piano of your own. There are dozens of major manufacturers, each with their own lineup of products and features. If you'd like to do more research for yourself, the Blue Book of Pianos is an excellent place to start when looking at piano prices.
Have you discovered any other good product and price guides for various piano models? Let the world know in our comments!