There is no better time than now to purchase a piano, a time when music is so ripe in the world, where a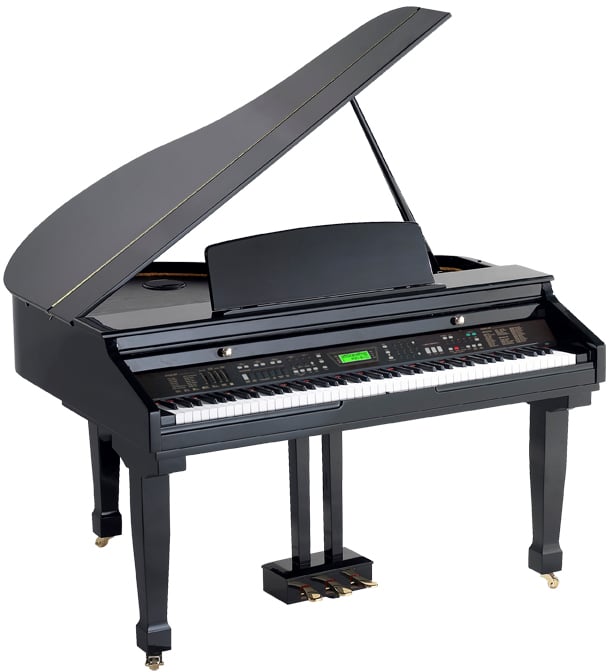 piano player's skill is universally valued. But what about the value of the piano?
A good deal on a piano is a ratio of the cost to what I need. If I find a piano that is just what I want with a price under my decided budget, that is a good deal. It's a sort of equation that is personal, not universal, so it really depends on the individual in determining if a piano price is a good catch.
First comes the initial step of deciding what sort of piano is needed. If I am an accompanist and want a simple digital piano then I will not let a salesperson talk me into a grand piano, no matter how cheap he convinces me the piano price is if its not what I want. Yes, it may be a good deal for that sort of piano, but ultimately I am still spending over my originally allotted budget on a quality I don't need. It might be a universally good deal, but not a good deal for me. To give a ballpark estimate, new piano prices start at around two thousand dollars and can go into the eighty thousands, sometimes more, depending on how professional of a player you are. Remember that it is an investment that lasts many generations.
Once I have decided on the type of piano I want I need to know what I am looking for when I go into the store. Listen to the sound. I will not get sold on anything but the piano itself, not the flashy sales words. The price is in the sound the keys give.
The age. New pianos are pricey, but used pianos are just as good if kept in good shape. Used piano prices can start at a thousand dollars for good quality and slowly moving up depending on the brand, the model, and other factors. I make sure the strings are in working order and press the pedals, get a feel of it. Used pianos can be found at many places where they sell new ones, personally sold by piano teachers, or even in unexpected places- don't ignore the the piano in the thrift store window- it might be a gem just waiting to be played.