The motivating message that "practice makes perfect" is so true, as
it applies to nearly any skill under the sun. However, it is especially accurate when it comes to playing the grand piano.
Whether a famous maestro with masterpieces heard by millions, a musical moonlighter at a local lounge, or a hidden talent hiding out in their home, there is almost always one common factor for being able to play well, which is, piano lessons! As you have to start somewhere.
This entails being taught the basics of reading and playing music, which of course requires a good teacher. Whether at their place, your home, or online, there are many ways nowadays to take piano lessons. The traits of a terrific teacher include patience and productivity, so all you'll need to provide is persistent practice.
Productive Fun for Everyone
Playing an instrument is an ideal way for almost anyone to spend their spare time, as it can be an enlightening and rewarding experience. Regardless of if you are 5 or 50, it's never too late or too early, to pursue a passion for music.
Perhaps you or your children would like to take piano lessons? If so, then there are the initial questions, such as "what's the typical amount of time that it takes to learn", and "what costs are involved". The former normally depends on how quickly you catch on, and the latter will likely depend upon where you are located.

Picking the Perfect Piano
If you proceed with piano lessons, and you love it, then eventually you'll likely find yourself wanti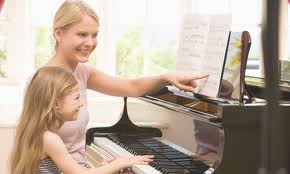 ng your very own piano. However, because it's a rather big buy, I must advise that it's wise to conduct the relevant research prior to making this life improving purchase. Visit local stores, such as Cooper Piano to get a real feel, and maybe even a better deal. Another idea is to consider piano rental. This way you aren't necessarily stuck with it, if it's not perfect.
There are a wide variety of different pianos available today, both new and used, so to be certain what selection suits you, it would be best to try a few before making a decision. Taking the time to confirm it's a fine fit is important, not only should you consider the sound and style, but also watch the size, as it must be able to make it through the front door without having to remodel!