Purchasing a piano is one of the most important decisions I have made. I knew going in that such significant purchase was a life-time one, would cost me possibly thousands of dollars. So,
When I started, I looked for four words; "used pianos for sale."
You can find used pianos for sale in just about every newspaper and online classified page, but when you buy from one of those sources you are taking a risk that could be avoided by looking for used pianos for sale from a piano store instead of private parties.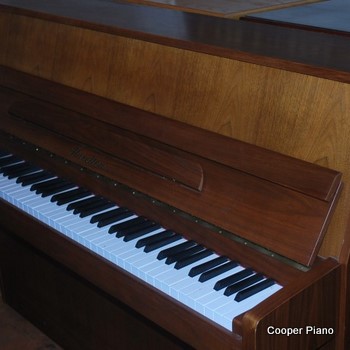 Why choose used over new?
Price is the number one reason for me; unless you are specifically looking for a rare antique, most dealers have a good selection of used models by major manufacturers, which are very affordable.

Quality should be considered when looking at used pianos for sale. Older pianos were made in a time when care and craftsmanship ruled over profit driven mass production. A hand-crafted piano made from superior quality woods with hand-machined parts made from steel and not cast aluminum make for a more durable instrument.

Sound quality is another item on the checklist when shopping for used pianos for sale. The higher quality of materials and the natural aging process of the woods used, make for a richer and fuller sounding instrument.

Style; simply put, modern pianos lack a certain style that older models posses.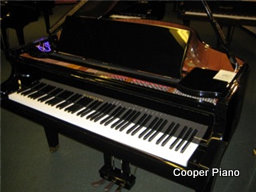 Dealer vs. Individual
Looking for used pianos for sale in the newspaper classifieds, or online, will bring nearly unlimited options from individuals selling their piano for any of a number of reasons that they may not want to tell you about. Just like buying a used car, quite often you are buying someone else's problems. Buying from a dealer eliminated that worry for me and I found a piano that had been thoroughly refurbished and plays flawlessly.

When searching for used pianos for sale you will seldom find service after the sale from an individual. My dealer provides ongoing maintenance for the used piano I purchased, which normally consists of inexpensive annual tuning.
Choose wisely when looking for used pianos for sale and before you buy, contact one of our professional sales associates to help you choose the right instrument for your needs.
Remember at Cooper Music our creed is to "build a better world through music education." Come in and see what we can teach you.