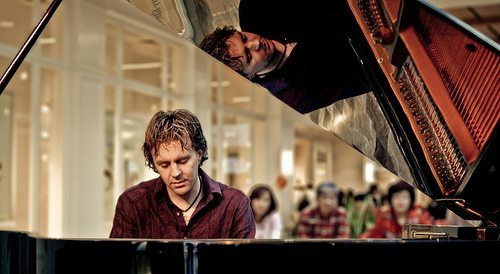 Recently, I have had a few clients come into my shop to view pianos that they want to buy for their businesses. One of them had inherited a restaurant and was refurbishing the entire place to open for business soon. He asked if it would be a great idea to purchase a piano, so that a pianist can entertain his patrons. I told him that it was a brilliant idea, as there are many benefits of instrumental music, even in a business-setting.
Another client was a doctor who had plans to open his own nursing home. I told both of them that for businesses such as day care centers, cafés, hospitals, old folks home, and many others, the presence of a piano can assist patients and patrons tremendously. Then, one of my clients expressed his concern in finding a pianist, and wanted to know if it would cost him a lot of money to hire one. It was then that I offered him a good piece of advice – purchase a player piano!
The upside of buying a player piano is the cost – it is not expensive and the sound is just as good as any acoustic pianos. Here follows a few ways that a player piano can help your business and clients:
Player Pianos Promote Relaxation and Relieving Anxiety
You may already know by now that numerous people promote relaxation and relieving stress as well as anxiety, by utilizing music. However, are you aware that there is a case study claiming that instrumental piano music is useful in treating people with dementia, depression, and Alzheimer's disease? Peaceful, instrumental music also enhances physical and mental functioning.
Many music therapists are utilizing music as a module of their treatments for those who are physically and mentally sick. Thus, if you work for a hospital or own a small nursing home, you should consider buying a player piano to help your patients. Even restaurant owners have player pianos to ensure that their customers are relaxed while enjoying a delicious meal.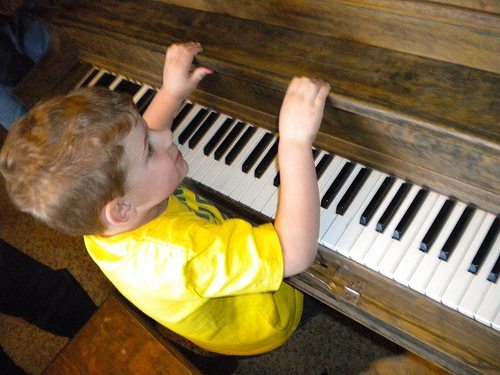 Instrumental music has crossed numerous boundaries with relation to research facilities and hospitals. It can help people that suffer from the following:
Developmental disabilities
Learning incapacities
Substance abuse
Alzheimer's
Mental health needs and physical disabilities
Chronic/acute pain
Aging-related diseases or conditions
Whether you are managing a restaurant or nursing home, instrumental music from a player piano can relieve your employees and clients stress, fatigue, and strain levels. While enjoying a meal or playing a game of bridge, your clients will be free from anxiety. It can also help patients with a brain injury to recover faster.
Player piano music has been proven to furthermore reduce the chances of people suffering from hypertension and it can improve one's learning and social skills. So, if I were you, I would not think twice about buying a player piano for your business. I can assure you that it will be a sound investment.
Do you enjoy listening to instrumental music?
photo credit: ohlin via photopin cc
photo credit: reynolds.james.e via photopin cc