Grand piano prices and sizes vary depending on where and by whom it was manufactured. Many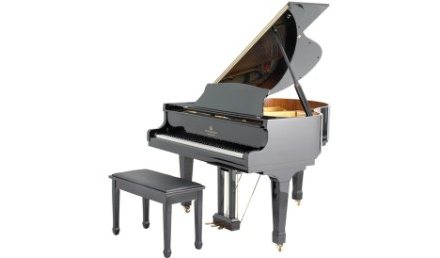 people prefer a grand piano compared to an upright piano, mostly because grand pianos are aesthetically outstanding and produce some highly quality sonorous sounds. A grand piano typically looks far better in your living room and if you have never played one, you would quickly realize once you played it that the view is very impressive. This is because the instrument can be placed in the middle of a room. Upright pianos are often placed with their backs to the wall, which does not present players with much of a view of the surroundings.
Prices for Grand Pianos
Grand pianos are generally costly, but you will come across several first-rate brands that are relatively affordable to own. If you are interested in buying a grand piano from Steinway & Sons, for example, you should expect to spend approximately $50,000 or more. While this may understandably be very expensive for some people, it is certainly worth the money, especially when you consider its features. A number of grand piano prices start in the region of $5,000 to $30,000, and these are often grand pianos from brands such as Baldwin, Yamaha, or Kawai.
Types and Sizes
A standard grand piano is normally measured at 5' and the length varies from 4 ½' to about 9 ½'. If you want to purchase a grand piano, you should allocate floor space of at least 5' wide by 6 ½' in length, which includes space for the bench. Grand pianos are often measured along their length, which is from the front of the keyboard to the end of the unit (with the piano lid closed). People who want the smallest grand piano should consider buying the Steinway grand, which is about 5'1". You will furthermore come across a number of grand piano types that are based on their length.
Grand Pianos' Tonal Quality
The strings and soundboard of a grand piano are located horizontally inside its case. When the key is pressed down, the hammer hits the strings directly from below to generate its sound. The movement of the hammer will fall back instantaneously with the assistance of gravity. This causes the sound of repeated notes to be extremely crisp and allows you to have better control over the piano keys.
The length of the piano strings and the soundboard size affect the tonal quality that is produced, which means that the longer the strings are and the bigger the soundboard is, the richer the sound will be. Of course, these features also have an influence on the grand piano prices.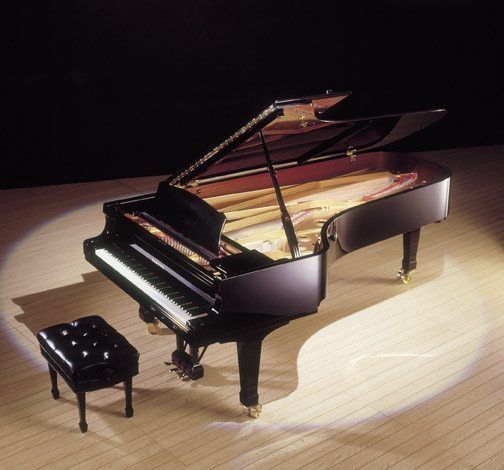 Search for a Reputable Piano Dealer
I would advise people who want to purchase a grand piano to look for a reputable local piano dealer to help them find the best unit to buy. Highly experienced piano dealers often have access to or can offer the best grand piano prices for all types and sizes. Furthermore, they can help you determine if the grand piano you have in mind is the best unit to acquire.
To find a reputable piano dealer, you should definitely start your search online. There are various pieces of information that you can find out in relation to a particular piano dealer, such as his qualifications, knowledge of pianos, and the types of pianos that are available in his shop. You can learn more about the piano dealer by reading online customer reviews, which can be found without much trouble.
It is imperative that you go through a number of profiles before you make a final choice. Choose a piano dealer who is able to provide unbiased opinions with reference to the piano types and grand piano prices.
Which piano brand do you think produces the best grand pianos?