Cooper Piano, Georgia's oldest piano dealer was declared " Most Honored Member" of the Roswell Chapter of the National Federation of Music Clubs. In grateful appreciation for many years of donating pianos for the Federations use for their music festivals. These festivals have brought together thousands of piano students and hundreds of piano teachers to display there musical talents and be judged by a panel of distinguished musicians. The continuing support of
Cooper Music
has provided the opportunity for these students to learn the piano and get the benefits of piano lessons. Many of these gifted students have gone on to major in music in the best schools in the country. " It is an honor to make a difference in the lives of these students" said Blake Cooper President of Cooper Music Piano Superstore.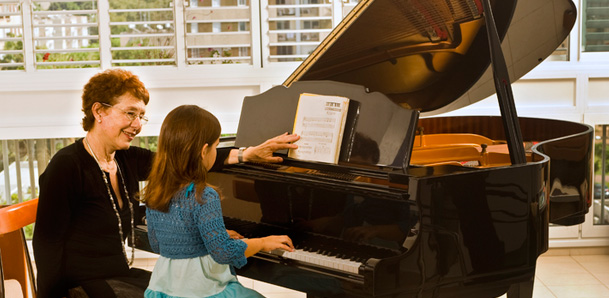 Cooper Piano is a fourth-generation, family-owned music business founded in 1906 in Pennysylvania by Jonathan Cooper. It relocated to Atlanta in 1976, and has a 10,000 square foot store at 1610 Northeast Expressway.
Cooper Piano is Georgia's exclusive dealer for handmade and manufactured pianos by Baldwin, Mason & Hamlin, Petrof, Yamaha, Kohler & Campbell and Cable-Nelson. It also sells digital pianos by Yamaha and Casio, as well as vintage Hammond B3 gospel church organs. Cooper also has extensive rental and leasing plans, and has partnered with the Peggy Still School of Music Piano Lessons Atlanta to offer a comprehensive program of music lessons.
Cooper's store also is home to the Liberty Theatre, a recital hall where world-renowned concert artists perform, and is available for various community entertainment programs