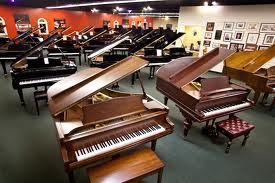 Purchasing a piano can be a life altering decision. It is one that can create years of stimulation and memories for you and your family. The piano that you choose to put into your home will give it an added touch of elegance and sophistication, but you will also want to be sure that you have one that has a sound to compliment your homes interior. The cabinet style you choose will be just as important as the sound of the piano because they will compliment each other. Taking the time to consider all of theses aspects now will ensure that you get the right piano for the right price that your family will enjoy.
Visiting
Cooper Piano
will help you to achieve your goals of finding the right piano for you. The right feel and musical tone that suits your style of playing can only be found by trying several pianos before deciding on the perfect match.
Cooper Music
have been a proven leader in the industry for
over 100 years. They help to pass the savings on to you by eliminating the middle man and they know how to help pick out the piano that best suits the needs of you and your family. They will even offer tips on
piano tuning
and offer lessons for children so that the gift of the instrument can be learned from an early age. They will even give you pointers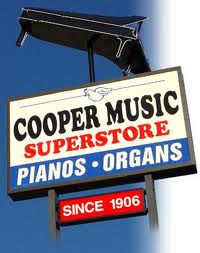 that you can take home with your children once the lessons are done so you can practice at home with them.
Cooper Music is proud to display all major brands from Steinway, Schimmel, Yamaha, Nordiska, and more. With over 30 brands to choose from, you are sure to find the perfect grand piano for your family. Cooper Piano displays the largest selection of organs and pianos in the Southeast and backs it up with excellent customer service and first rate policies such as money back guarantees, free in home tunings, and even free 30 day exchanges to ensure your complete satisfaction.

Cooper Piano has the know how and understanding to match you with the right piano for your home. What qualities or determining factors do you look for when you shop for a piano?