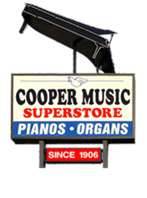 Buying a piano is generally a once in a lifetime occasion. It's a significant investment of money and will provide generations of musical joy to your family and loved ones. A good piano creates music, but a great piano creates memories. Here at Cooper Piano, we want to make sure that when you choose your piano, you are choosing the instrument that will inspire fond memories your children and grandchildren will hold dear for many years. In order to help you find your special piano, we ensure all of our staff members have the extensive knowledge to answer all of your questions and lead you to the right decision.
We want to make sure you love your new piano – from the day it is delivered to your home and for the next several decades. As a company founded deeply in music education, we feel that knowledge is power. By having at least a loose background concept of what you're looking for before you enter our store, you are much more likely to be fully satisfied with your purchase. Here are a few tips to consider when shopping for your new piano.
Choosing the right piano may not happen in one trip. Although you may feel fully prepared to invest in a new piano, it is not uncommon to feel a little overwhelmed by our inventory. Cooper Piano sells many of the highest quality pianos by the most well-known manufacturers in the industry. If you do not have a few hours available to learn about the intricacies of multiple pianos from our piano experts, then you may want to break up your visit into multiple trips. We want to make sure that when you leave with your new piano, you have no regrets and – all too often – a snap decision can be the wrong one.
Keep an open mind. Some people enter our show room with a vision of the piano they want, but this piano may not be the best instrument for their needs. Remember that each piano style is built for different applications. Additionally, some pianos, like grand pianos, are built for concert halls and large expanses of space while others are built for homes, such as vertical pianos. Take time to review multiple piano styles before you choose your instrument.
Learn about maintenance before you make the purchase. A piano is an expensive investment, and a great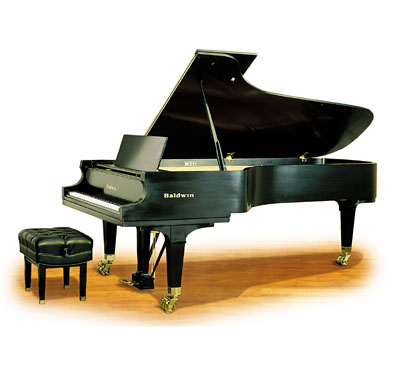 piano is worth every dime. However, in order to ensure your piano will last a lifetime, and keep its beautiful sound, you need to keep up with regular maintenance. Tuning, cleaning and voicing will need to be completed regularly by trained piano experts.
Listen to the piano experts. Our highly-trained staff can tell you everything you need to know to choose the piano of your dreams, but you need to take their advice to heart. For the past four generations, Cooper Piano has been remained a leader in the local industry and we employ only the best and most competent music experts in the business. Customer satisfaction is our ultimate goal.
At Cooper Piano, We live by the owner's credo: Build a better world through music education. By educating our customers not only in music itself, but in how to choose the right piano, we are helping to spread happiness through our instruments.
What are you looking for in your new piano?