A piano represents a significant investment in any household whether you play the piano professionally or just casually for enjoyment. You took the time to choose your piano carefully and thoughtfully. Now it's time for you to put the same care and thought into choosing a piano tuner. I encourage you to choose a registered piano technician who will keep your piano functioning at the highest performance level for years to come.
Pianos are sensitive instruments constructed of wood, felt, cloth, and other organic materials. Because of their organic nature, these materials are subject to change based on the environment around them. Even when I keep my piano in the best of conditions in my home — away from doors and windows and heating or cooling vents — my piano will still fluctuate seasonally. And so, piano tuners.
I wouldn't trust the care of my body to just anyone calling himself a doctor. And I wouldn't trust the care of my piano to just anyone calling himself a piano tuner. The quality of piano tuners varies widely. Some people advertising their services do know what they are doing, but others may just be hobbyists or self-taught.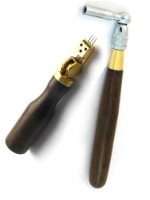 I choose to only trust my piano to a registered piano technician who is a member of the Piano Technicians Guild. These technicians go through a rigorous three-part test to receive the title of registered piano technician. First, technicians must pass a difficult written exam testing their knowledge of piano design, tuning theory, repair techniques, and other piano technology topics. Then, technicians take two hands-on exams to test their tuning and technical skills. Technicians must prove their ability to tune pianos by ear, their ability to complete common repairs to piano materials, and their ability to make complicated adjustments to the mechanical components of pianos.

If you enjoy your piano as I enjoy mine, protect your investment. The choice to use a registered piano technician will ensure this marvelous piece of equipment will continue to bring you joy for decades.