Purchasing a piano is a contemplative decision that should be made carefully. After all, this piano will hopefully be a center piece of your home in the long run. Our piano store has plenty of pianos for sale which can work for your preferred playing room. Our pianos provide entertainment for a lifetime, and we want you to be confident you've made the right decision.
There are several factors to consider when looking to purchase the right piano for you: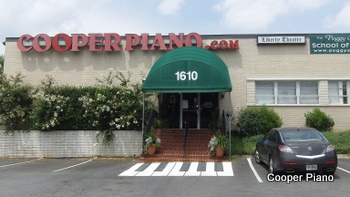 The room in which you choose to place your piano is a huge determinant when deciding on your piano. The size of the room can ultimately determine the size and type of piano. The mood and quality of sound in the room should be one you'd enjoy learning and playing music in on a regular basis.
There are two types of pianos to consider for your home: Vertical Piano and Grand Piano. While vertical pianos have their soundboard and strings standing upright, allowing for eased placement in a tight-fitting room, the grand piano has its strings laying horizontally instead.
Picking out an affordable piano should be done intelligently. Many pianos for sale sell more expensively due to the brand name than a piano of equal quality. Renting the desired piano is a good way to test out pianos while staying within your budget constraints. This way you can also see if the piano of your choice is a good fit for your room as well.
Trying out the piano in general is a good way to know if you're making the right personal choice. This will be a piano that should last you for the years to come and provide timeless opportunity for musical education and practice. Getting a feel for the sound and the way the instrument plays helps you to decide if you'll be fond of this particular piano in the long term.
Making sure your piano arrives on time and is delivered with professionalism and safety is huge when making your final purchase. If companies with pianos for sale don't provide you with the professional assistance you need in setting up your new piano, you may want to look somewhere else.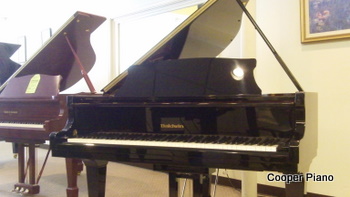 Cooper Piano provides everything you need to get started, with a large number of pianos for sale and rent. We'll help you in choosing the one that you'll cherish for years to come.