When I see a Baldwin piano sale, I often ask several questions about the Baldwin piano sale prices that I see available. If you are considering buying a piano at a Baldwin piano sale, you will want to know the answers to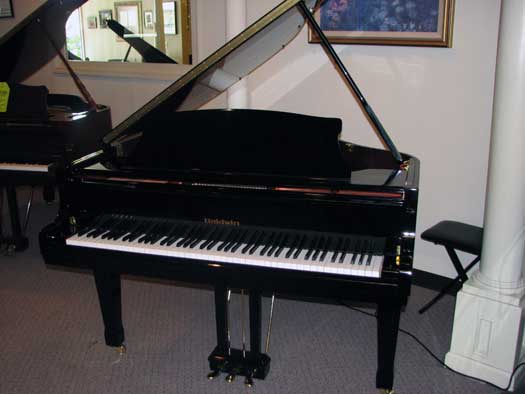 some of the same questions I have on my mind.
First, what is the difference between Baldwin pianos and many other popular piano brands? There are a lot of brands on the market including Yamaha, Kawai, and Steinway, so why buy a Baldwin piano instead of a piano of another brand? The fact of the matter is there are a lot of similarities between Baldwin pianos and those from other brands. Baldwin upright makes a full line of different piano models and styles, just like the other brands. The Baldwin Piano Company, however was founded in 1862 and started out by making organs in Chicago. Over the years, Baldwin has mixed its long history with a quality and consistency within its products. The company has taken problems it has seen within its products from past years and made a large effort to make sure new pianos do not have the same issues. The result is top of the line pianos in many different models.
As you look at the various brands, you may notice that Baldwin pianos are more expensive than other brands. That makes me wonder what the differences are that make the cost vary. Baldwin pianos are not
normally starter pianos for most people because they are more expensive. They have had a lot of problems over their years of history, but those problems have led the company to be able to build high-quality, durable, beautiful pianos. That leads to a higher sticker price overall.
That makes me wonder, are Baldwin as good as Steinways and other piano brands? The answer to that question is yes. Steinway has a reputation for building quality instruments for longer than Baldwin, but Baldwin has caught up to the curve and its instruments are now just as good.
Once I decide on a Baldwin piano, I might want to consider used pianos due to the cost. There are plenty of used and refurbished models on the market. When I look at used pianos, though, I want to make sure I have a tuner go through it before I buy it to ensure it works well.