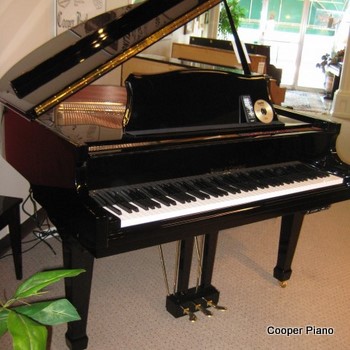 Now that you're considering having a piano in your home, looking into the best way to select which Atlanta piano rental option is best for you is a great idea. Whether the piano will be played by yourself, your significant other, your children or
all
family members, it's important to make sure that the piano you choose fits your needs on several levels.
As a music teacher myself, who began teaching younger kids when I was just 14, I remember what a big deal it was to own a piano. Buying a piano for sale is a major one, and for most families, it's a once in a lifetime event. Doing an in home piano rental first is an excellent way to determine if the budding pianist(s) in your home are going to take to the instrument, and stick with it.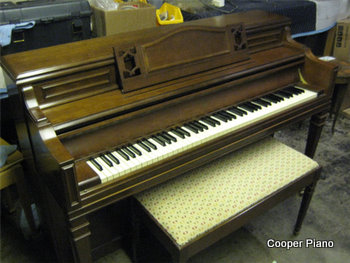 Advantages of Renting Over Buying a Piano
Until you have had a piano in your home and lives long enough to know that it's something you wish to make a permanent feature, renting is a very affordable, logical alternative to buying.
Cooper Piano in Atlanta has been a family business since its beginning in 1906. Current owner Blake Cooper believes in building a better world through music education, and in this day and age of so many fine arts programs disappearing from the public schools, encouraging young musicians to pursue their love of piano is one of Blake's passions. Giving families the ability to do an Atlanta piano rental at an incredibly reasonable price is one way he's promoting his passion and credo.

The Cooper Music Rental Program is for metro Atlanta area residents only. You have the unique opportunity to take home any piano you choose and try it out, for as little as $25 per month. Here are some facts about doing your Atlanta piano rental through Cooper Piano:

Select the acoustic or digital piano of your choosing

Once you've decided upon the piano you wish to rent, you'll be required to pay the first month's rent up front, plus a delivery fee and maintenance fee

Rentals start as low as $25 per month

Rentals are month to month, with no time limit, and the piano can be returned at any time

Renters receive up to one year of credit applied toward purchase of a piano, up to a year
Happy Music-Making & Happy Holidays!