Not many people know the benefits of learning or playing piano. Large numbers of people feel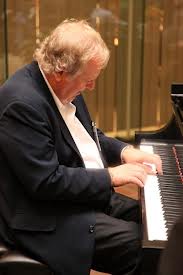 that it is simply a way to distract them from the "real world". Learning how to play piano is certainly not only about distracting oneself from the daily norms of life. Up until this very day, I still enjoy playing the piano and I always share the many reasons why numerous people take Atlanta piano lessons with people that are interested.
Right this moment, Atlanta host piano lessons with Ted Howe, one of the most notable piano teachers in Atlanta and Los Angeles. In this article, you will learn many reasons why you should consider learning how to play this wonderful musical instrument with Ted.
• Build Your Self-Esteem
Learning a new skill helps build your self-esteem. Once you master the piano playing skill, your confidence level will certainly elevate.
• Learn to Focus Better
By learning how to play piano and practicing the lessons regularly, you will develop determination, responsibility, concentration, and self-discipline. These attributes are all inter-connected as soon as you begin committing yourself to Atlanta piano lessons. Once you are more focused, you are able to reach your goals more effortlessly.
• Develop a Musical Skill
Learning how to play enables you to have a valuable and cherished talent that can last a lifetime. It is also a great way to achieve personal gratification.
• Amplify Mathematical Skills
A large number of studies have stated that music instructions help people develop and boost real-life mathematical and science skills, such as pattern recognition and recall, fractions, time keeping and pacing, geometry, counting, sequences, acoustics and many more.
• Expand Your Character
Researchers have shown that people who study any genre of music develop a sturdier moral personality. In turn, this helps them to score much higher in classes and tests, and they are less likely to get involved in criminal behavior and substance abuse, for example.
• Boost Your Brain Function
An abundance of research has shown that music helps you develop higher complex, hand-eye, right-left brain, and hand-to-hand coordination. These developments greatly increase your ability to multi-task and complete difficult brain activities. In addition, you will be highly skilled at typing and writing, as well as other fine motor skilled activities.
These are only a small variety, buy significant reasons why you should consider taking Atlanta piano lessons. If you are convinced that the piano is the type of musical instrument for you, it is important that you hire a highly experienced piano teacher to teach you the proper way to play it.
Research is essential when it comes to finding the right teacher. You should not simply pick a random name to conduct the lessons, because you might end up with someone who does not know much about the musical instruments and how to teach others. If you find it difficult to obtain reputable contacts, you should consider talking to your family, friends and colleagues, as they will be able to help you search for professional piano teachers.
Alternatively, you can always make your way to Atlanta to meet Ted Howe. As I previously mentioned, he is a notable piano teacher who has manifold years of experience in the music industry. He is the right person to teach you how to play, as he has taught a number of multi-talented celebrities. Find out more about Ted Howe, and how he can help you obtain Atlanta piano lessons.
Do you feel piano lessons are essential in a person's life?