In the music industry for years now, Yamaha has been producing outstanding quality, sound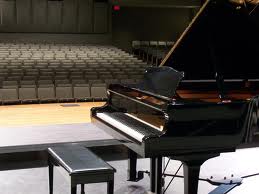 and extremely reliable musical instruments of various types. Famous for churning out sound mixers, pianos, keyboards, guitars, drums and percussion, the brand has created a niche for itself in the music industry.
Yamaha grand piano is intended to deliver ideal performance for its size through the careful selection and proper balancing of everything- from soundboard designing to case materials coupled with hammer felt density and string configuration, I am sure it remains a personal favorite of many and owning one is surely a dream!
Yamaha Grand Piano boasts of crisp attack with sparkling tones and clear harmonies. In fact, of late Yamaha has introduced a new series of grand pianos build perfectly on the legacy of its CFX concert grand piano series.
Let's take a closer look at some of the exciting features of Yamaha grand piano that makes it so irresistible to both music and instrument lovers. After all, I do understand that buying a grand piano is an enormous investment that you will cherish your entire life! Check out some of these interesting features before you dive headlong to add some music in your life! These include everything from acoustics, keys (weighted or otherwise), pedals and more.
Interesting keyboard features of Yamaha Grand Piano
As a music lover, I have always felt attracted to the amazing features of the keyboard that Yamaha offers. Loaded with features, you will love the Yamaha Educational Suite or the YES that has a range of tutorials that provides ample scope for beginners to practice and improve.
Make the most of state of the art features in higher models
Additionally, the Digital Music Notebook is an excellent library with loads of popular songs and sheet music. You will also love the mega voice technology that will help reproduce the performance of a particular musical/acoustic instruments. The Internet Direct Connection or the IDC is an amazing feature that will help connect the keyboard directly to the internet!
Check out the keys
Yes, I personally feel this is one of the most important features that you must take into account before buying the piano. The weighted keys must produce a rich, deep sound and not a synthetic one. Of course, this comes for a price, but you must remember that weighted keys are great for beginners as they help the player with their training, besides producing better quality sound.
Give a thought to the wood quality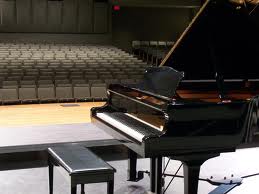 I know, most of us feel that wood quality is not much of importance to be considered, however, it is simply the other way around. The type of wood used make all the difference to how the sound will age- will it deteriorate over the ages and need constant refurbishment or otherwise?
Try buying Yamaha grand piano with pedal
Pedals are indispensible if you consider the tone, though they might not always be included and might mean an extra purchase for you. However, I have seen over the years that, it is best to spend a few dollars extra on a keyboard that comes with pedals, as they are helpful with the tone and will be worth in the long run.
MIDI in and out for the Digital grand pianos
If you are planning to go for digital grand piano, the MIDI in and out ability is crucial to have different patch. This will also help you save the music you were working on. The quality of the strings must also be considered while buying a grand piano.
No matter whether you are buying refurbished, used or a new Yamaha grand piano, it is crucial that you check out the important features. Though it is somewhat a personal preference, you must make a proper assessment- as it will help you save a few hundred dollars! What features are you looking for in your dream piano?