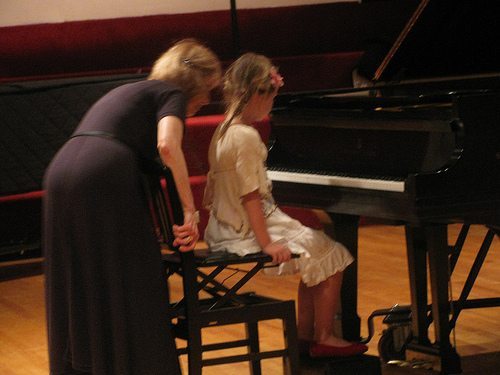 At one point or another, most teachers will come across students who lack motivation. To keep them engaged in their lessons from week to week can be difficult. To make matters worst, each student is different – what may motivate one student may not work for the other. You may want to consider using some of the ideas below to keep your students engaged at all times:
Consider taking the lessons yourself
It is not a bad idea to literally put yourself in your students' shoes. You may remember those times when you were too busy to find time to practice or your pieces did not play as well during your lessons than they did when you play at home. My advice is to find someone who may be willing to take you as a student at least once a month. In doing so, it will perhaps benefit you in more than one ways!
Provide them with a wide variety of repertoire
Ensure there is adequate variety in the type of music that they are working on. Learn about the music type they like and enhance their method books with a number of new age piano artists, pop music, theater music, blues, jazz, hymn arrangement, and many more. It would be a great idea to add some music from movies, such as Twilight, Hunger Games, or Lord of the Rings. Of course, you should also make sure they work on classical music too.
Develop an incentive program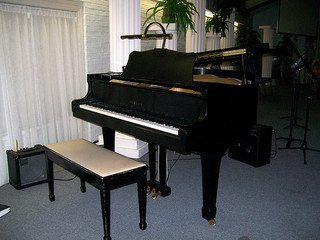 A large number of students are likely to engage or stay motivated through incentive programs. Through incentives, your students do not only have to work towards achieving their goals, but to also gain reward for their good behavior and hard work.
Play more music games during lessons
Keep in mind that not all students have a goal to become a concert pianist. For some piano students, it is enough to become functional pianists who are able to obtain an everlasting appreciation for music. If you have such students, it will be a great idea to provide extra emphasis on ear and theory training games.
Conduct creative activities involving composition and improvisation
Admit it, at times you may have fallen into a routine or a trap of preparing how-to-follow type of lessons. Composition and improvisation type of activities can help communicate to your students that creativity is vital. While working on repertoire, you might want to capture your students' imaginations by getting them to think about what famous composers' creative procedures may have been for their music pieces.
How important it is to ensure your students stay engaged at all times?
photo credit: oldpianomusic via photopin cc