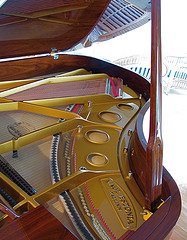 Pop songs are very popular because they are often very catchy that it is difficult to forget them. These days, piano teachers are opting for pop songs to teach their students. Some of the most popular pop songs are as follows:
Blank Space – Taylor Swift
Taylor Swift is known for singing catchy and unforgettable tunes. Most of her songs are relatively easy to learn to play. For that reason, many piano teachers choose her songs to teach their students – be it beginners, intermediates, or even advanced.
Thinking Out Loud – Ed Sheeran
Ed Sheeran broke into the music scene recently, although he was known as a songwriter for numerous mainstream singers. One of his most popular pop songs is "Thinking Out Loud". This song consists of a few chords and a large number of students are able to learn to play this song within a short period.
Sugar – Maroon 5
This song is recorded by Maroon 5 for their fifth album and written by their frontman, Adam Levine, among a few others. "Sugar" is not quite a pop song, but a mixture of funk-pop, disco, and soul. Nevertheless, I was told by some piano instructors that it is quite straightforward to learn to play it. The song has received positive reviews by various music critics from all over the world. So, if you are planning to add new songs to teach your piano students, you should consider "Sugar".
You and I – One Direction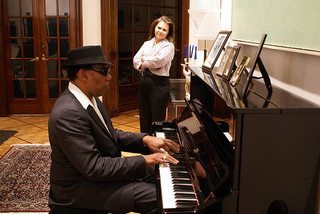 Recently, when a friend of mine dropped by at my store, I suggested that he included "You and I" to the list of pop songs to teach his students this year. I like the song very much and thought with its slow to medium tune, it would be stress-free to play for most beginners.
Royals – Lorde
Lorde is a British singer who is very talented and plays a number of musical instruments including the piano. "Royals" was written based on her experience as an up and coming artist in the mainstream music industry. Due to its catchy tune and lyrics, I believe it can be an inspiration for most students to learn the music notes to this song.
There are more than a dozen pop songs out there that you can teach your students in 2015. The music industry is a never-ending playground and almost every other week there is a new song on the chart. I can assure you that it will not be difficult to find two or three songs to include in your next piano lesson!
What are some of your favorite pop songs to teach your students?