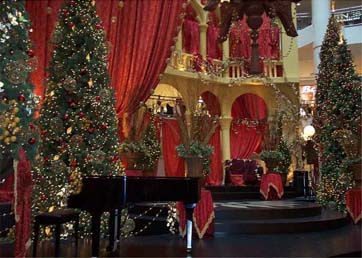 Thanksgiving and Christmas, as well as the New Year are holidays that many of us look forward to very much. My family normally celebrates Thanksgiving and Christmas by inviting our relatives and friends to enjoy the day with us. During my Christmas dinner parties, I would either play the piano or activate the player piano to serenade my guests with some of the well-known pianists of all times. Four of the best piano players that embraced the holidays are mentioned hereafter:
Ted Rosenthal
Rosenthal loves playing around with his tunes. He is not as idiosyncratic or adventurous as Laurence Hobgood's Christmas album, but Rosenthal's Wonderland does prove to be appealing. It is simple, but the arrangements of holiday classics are never predictable. He is one of the many pianists that enjoy the Christmas holidays and embraces it immensely every year.
His rendition of Silent Night is amazing, as he turns it into a sweet, jazzy waltz. Together with drummer, Tim Horner and bassist, Noriko Ueda, they provide the song with a beautiful, medium-tempo periodic whirl. The Christmas Song is played with amplified intimacy – the first section is divinely slow, and deferred in time. Snowscape is his original piece and very sophisticated. If you want sleek and divine holiday music, this is certainly the right choice.
Laurence Hobgood
Hobgood can turn any simple piece into an extravagant piece. His Christmas album is fantastic and it will be a great one to play during Christmas. Most of his pieces from this album are solos, thus you can savor his amazing touch and the subtlety of the lush harmonies. Away in a Manger is lustrously arranged, and O Holy Night is pristinely uncluttered.
Leonard Bernstein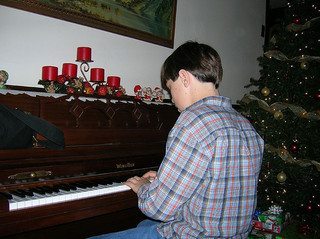 Bernstein led an extremely charmed life, and when passed away in his eighth decade, he certainly left a multitude of music albums and pieces for his fans. In 1989, on Christmas Day exactly, Bernstein took the time to lead orchestras, soloists, and choruses from London, New York, Paris, Dresden, Leningrad, and Berlin in a gigantic performance of Beethoven's Symphony #9. He definitely loved Christmas and embraced it with all that he had.
Emil Gilels
From all the pianists that I have come across over the years, Gilels had an immeasurably distinctive sound. His pieces were virtually and deeply orchestral. He loved playing Christmas songs and had a few recorded in the past. His rendition of Joy to the World was excellent and it would be a great piece to play during your Christmas party.
Do you have any favorite piano players that embraced the holidays?
photo credit: stickwithjosh via photopin cc photo credit: moOn_uNit via photopin cc