Whether you're planning on moving or are simply in need of someone to transport your piano to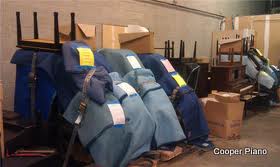 a concert venue or performance hall, it's of the utmost importance that you find the very best piano movers Atlanta has to offer. Unlike other household possessions, an instrument is a high-value item that is both deeply meaningful to its owner and is of significant financial value. Without the right piano movers, you could end up with costly damages and repairs to your instrument, resulting in devastation and monetary loss. In order to prevent this from happening to you, it's a smart idea to consider working with professional movers like our own. Here we will look at three reasons why we offer the best piano movers Atlanta has.
1. We care about your safety

In today's digital age, many people go online in search of goods and services. Although you may find individuals who are willing to help you move your piano for a low price on websites like Craigslist, you should be aware of the safety risks. Not everyone online is what they appear to be, and not everyone can be trusted. Although you would like to believe the best in people, there is always the risk of being scammed or experiencing bodily harm or injury when soliciting services from the internet. For example, what if your "movers" showed up, loaded your expensive baby grand into their truck, and were never to be seen again? Worse still, what if they arrived at your home, were greeted and allowed inside, and then proceeded to rob or attack you? This should never even have to be a concern of yours. When you make the decision to work with the most professional piano movers Atlanta has, you'll be able to enjoy the peace of mind that you will be 100% safe from financial or physical harm. Moving is stressful enough, so we are more than happy to make the transition as safe, seamless, and care free as possible.
2. We are concerned about your piano's safety

Even if your online movers are legitimate in that they are truly interested in moving your piano, this does not guarantee that they are legitimately able to move your instrument safely. Additionally, professional moving companies do not generally have the training, knowledge, or concern about moving a piano the right way. Specialized straps and other equipment are needed to carefully transport your instrument, and each piano must be treated with care or else you could end up with physical damage to the instrument, or even internal issues like string damage. When you elect to hire movers from a professional and reputable piano company, on the other hand, you will have the guarantee that your piano will be in the best of hands. Our movers are experienced and well-trained in the fine art of carefully getting your precious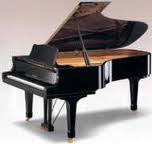 instrument from point A to point B without a scratch. As an added bonus, we are also able to properly store your piano in the event that you are unable to move it to your new location for a period of time.
3. Insurance and bonds

Hiring the cheapest piano movers Atlanta can provide through the internet may seem like a good idea at the time, but you will get what you pay for in the end. Individual "movers" are often working under the table and therefore cannot be expected to carry the necessary insurance or bonds to protect your valuable instrument. Why run the risk that something could happen to your piano and leave you liable for the damages? By working with a true professional, you can enjoy the comfort of knowing that in the event that the unthinkable does happen, your movers will be able to remedy the situation with the right insurance coverage and bonds.
Why settle for anything less than the best piano movers Atlanta has to offer?