Over the years, I have come across pianos that are damaged beyond repair because the owners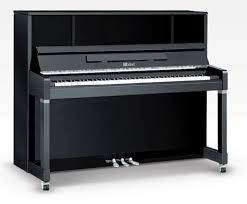 did not know how to move their musical instruments carefully and securely. I generally advise my clients to hire Atlanta Piano Movers, because they are specially trained to move pianos from location to location. It is important that every one of my clients hire people who possess specific skills, training, techniques and knowledge, as well as the proper tools to move the pianos. Believe me; it does take more than just muscles and a truck to move a piano.
Atlanta Piano Movers are able to move pianos no matter the size, manner and type in which they need to be moved. These professional movers have developed the best methods to move and maneuver pianos without causing damage. If you come across a piano moving company that offers low fees, it is safe to say that they do not have an official business license. In addition, they might not offer insurance coverage. Therefore, it is best to hire professionals with a valid business license even though their fees may cost a little more than you hoped for.
If you are looking for a reputable piano mover, you can easily find a number of movers on the Internet. Once you have a few movers listed, it is only natural to surf their company's websites. In all probability, you will call one of the companies and hire them because they sound reliable and sincere. Nevertheless, I will be the first to tell you that this is not the way to appoint a piano moving company. You need to conduct as much research as you can and to help you with it, I have a few guidelines you can utilize.
How to Search for Atlanta Piano Movers
You can ask family, friends, and colleagues for recommendations. It will not cost money to do so and make sure to ask these questions:
– Were they pleased and happy with the quality of the piano movers?
– Was the piano wrapped while it was moved? If not, what sort of pre-emptive measures were taken to protect the piano?
– Were the piano movers pleasant and dedicated?
– Were the piano movers insured?
If you cannot obtain any worthwhile referrals, you can search the Internet for top Atlanta Piano Movers. However, as I mentioned above, you need to make sure proper research is done. Once you have a few potential piano movers on your list, call or visit them and ask these important questions:
– What preventive measures do they take to ensure your piano is protected?
– What type of equipment, supplies and tools do they utilize during the move?
– What are their fees or charges like?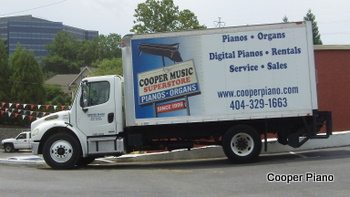 – Do they have valid business licenses and insurance? It is essential that the piano movers have insurance, because they should be held liable if your floors are scratched during the move or if other unwarranted accidents happen.
– How many years of experience do these Atlanta Piano Movers possess?
– Are their staff members properly trained to move pianos? This is perhaps the most important question to ask because a piano is a heavy instrument and only trained movers are able to move it in and out of your house and their truck. They should have the expertise to maneuver the piano around narrow passages, steps and other potential obstructions.
– What is the mover's Department of Transportation (DOT) number?
What You Should do Before Finalizing Your Decision
Prior to making your final decision, I advise that you contact the Better Business Bureau to find out if there are any complaints filed against the Atlanta Piano Movers. I feel that it is best to take your time before you make the call to hire any particular piano mover. The last thing you want is to hire a company thoughtlessly.