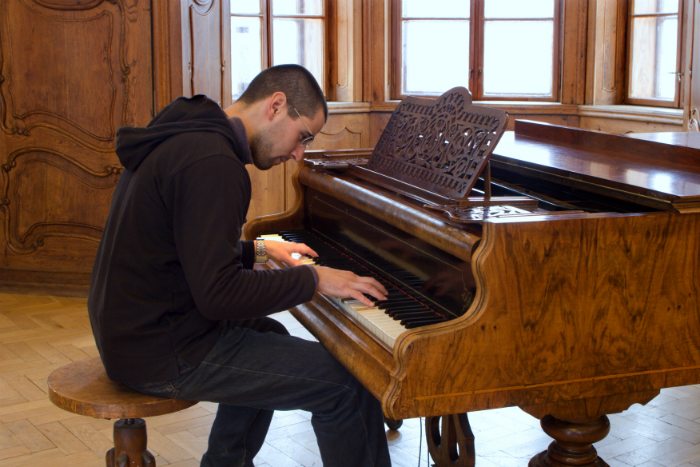 The piano is one of the most famous instruments out there, stemming from a storied history featuring the most well-known composers of all time. Names such as Beethoven, Bach, and Mozart have made this piano a feature in many homes and a backbone of any music education. Along with the beautiful music, the very craft of the instrument itself has become a focus for many out there looking for the highest quality instrument while still paying homage to the classical history that makes this instrument unique. What are the best piano brands out there today?
This piano brand has been around from the mid 1800s and earned its start in Vienna, Austria. For those who seek the greatest in luxury grand pianos, this is at the top of the list. This company also invented the Imperial Grand, having 97 keys instead of the traditional 88.
This piano brand was named after the company's founder of the same last name. This is a newer company, originating out of Sacille, Italy in 1978. Fazioli worked with scientists, mathematicians, and technicians alike to put together the biggest pianos on the market today.
These piano makers started making this beautiful instrument in 1990 in Australia. These pianos are still handcrafted and actually have 14 more keys than a typical classical grand piano. This leads to a wider range that composers can enjoy. Because they are handcrafted they are very expensive.
This piano is widely preferred by those who play in recording studios. This piano company has been around since the mid 1800s but suffered major losses during the world wars. They sell both upright and grand pianos and have been played by great musicians such as The Beatles and Elton John.
This company was founded in 1883 in Haverhill, Massachusetts. Known for producing some of the highest quality pianos in the United States. This company was acquired in 1996 by Burgett, Inc.
This company was founded in 1975 and is known for introducing the keyboard market to the idea of a touch-sensitive piano. Walter is world-renowned for the high quality wood they use and has left an impressive track record in the piano and keyboard markets.
This is one of the most popular piano brands worldwide. This company was founded in Japan in 1927 where they first developed their reputation for the highest quality acoustic and digital pianos.
This is another Japanese company that was founded in 1987. Known also for their keyboards, this company strives to give everyone the opportunity to play the piano. This only disadvantage is that their pianos tend not to last as long as the handcrafted varieties.
This company has been around since 1862, where it started in Cincinnati. Since then, this company has developed a long track record of high quality pianos. Its headquarters are in Nashville today.
Without a doubt this is the highest quality and most storied brand on the market. These piano makers originated in Germany and have been around for centuries. The original Steinway family emigrated to the United States in 1853 and have been making the highest quality pianos known to man ever since.