The Baldwin Piano: Why Should You Buy It?
I love playing the piano. After a long day at work, even spending a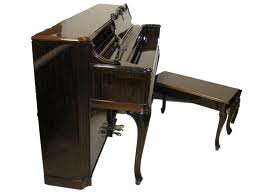 few minutes every night on my Baldwin piano relieves me from all the stress. This is probably one of the best investments I have made in my life.
To say a little about my Baldwin piano, it is the best for non-professional piano players like me. It is made of the same quality materials used for making professional pianos that sound so great in the concert hall. The notes sound so perfect in the home version that you will have a sense of accomplishment when you finish playing your piano irrespective of whether it is for a few minutes or a few hours.
Before buying a piano for my family, I made a list of the attributes I wanted. Firstly, it was the appearance. I wanted to fit well into our décor. Also, the fact that we have a smaller living room made this an important attribute for me. Secondly, I wanted it to be long lasting. My spouse and I wanted the piano to be something that the entire family would enjoy playing and that includes my kids too. Instilling a sense of music in our kids was important, so the piano had to be a family-friendly one.
The third aspect that we were looking for was a piano that sounded right. I am sure this is something that every piano player needs, whether they are amateurs or professionals. The tone should be pleasing to the ears because that is what is going to raw you towards playing it. When you have a piano that sounds off with blaring tones, nobody is going to want to get near it at all.
Yet another aspect was the cost. We were definitely willing to make a good investment, but we did not want it to break our bank and Baldwin pianos fit into this as well. It was fairly priced and was well within our budget. In fact, looking back now, I can think we made a great deal considering that it had lasted so long. It is worth every penny we spent.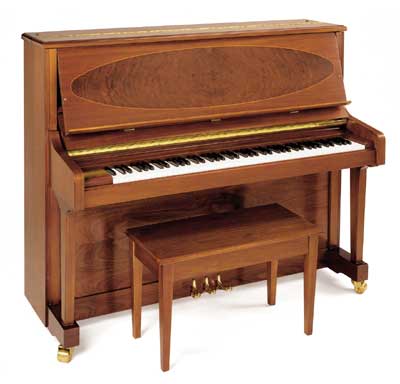 When we looked around for a piano with these aspects in mind, the Baldwin piano seemed like the most perfect choice for us. It was compact and fitted well with our décor. Our kids loving fiddling around with the keys and much to our surprise, all our kids have ended up as piano players in school and college. At this point, I have to talk about the tone of the piano because that is what made it so perfect for us. Even after all these years, our beloved Baldwin piano does not make any mechanical noise. When any of us play the piano, it feels like our fingers have suddenly been bestowed with some form of magic. The actions of our fingers produce a quiet touch without any kind of buzzing or clicking sounds. It feels so smooth and surreal at times. The tone that comes out of it is magical and lingers all through the day and night in our heads. This is probably what makes this piano ours in every sense and we enjoy every minute that we spend on it.
So, if you're specifications are something similar to ours, then I would highly recommend Baldwin piano as your top choice. It will be a perfect addition for you and your family. In fact, the Baldwin Hamilton series of piano made for the home as well as the concert halls is one of the largest selling series of pianos. It is used in homes, schools, colleges, concert halls and churches to play soulful and soothing music.