Most people move to a new location because of their careers or they often plan to start a new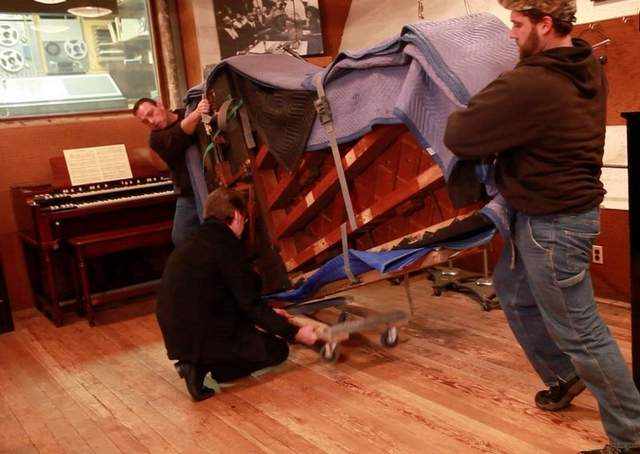 life somewhere else. While it can be an exciting moment for most individuals, it can also prove to be an exhausting undertaking, especially the moving part. Packing and unpacking can take a lot of your time, particularly if you have items like a piano that needs extra care when being moved.
I can assure you that packing a piano is not as simple as packing your dishes or clothes, for example, as you need to know what the proper techniques are and what equipment to use to conduct the task successfully. For that reason, I advise that you use the best possible Atlanta Piano Movers to simplify your move to the new location.
Why You Should Consider Using the Services of Professional Piano Movers
When you hire professional Atlanta Piano Movers with a great reputation, you do not have to worry about anything related to your piano. These movers are skilled individuals with the necessary knowledge and proper tools to move pianos without causing any damage. You do not need to do anything, as they will be there to disband the piano (if there is a need to do so) and pack it accordingly. They know how to secure the piano with the correct equipment and tools (safety belts and thick padding are used) in their truck and as soon as it reaches the new location, the piano movers will place it in the allocated room and put it back together as well.
How to Find the Best Piano Movers
Use the Internet – There are various ways to find the right Atlanta Piano Movers in your region. I always use the Internet to search for a particular service, because it helps me to save a lot of time and energy, and it offers many alternatives too. Therefore, if you need to use the services of a reputable piano moving company, you should certainly make use of the Internet to look for one.
Before I make a decision about a certain company or product, I always compare a few companies or products with one another. Comparison-shopping makes it easier for me to make a more accurate decision in the end. Therefore, if you find it difficult to choose the best piano moving company, you should consider reading more about the companies and find out if there are any reviews available with reference the moving company. Reviews are often extremely vital, because clients like you write them after all.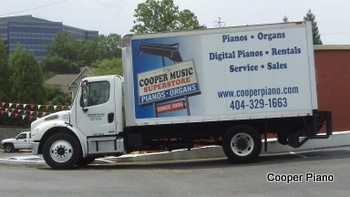 Bulletin Board or Classifieds – Check your local community bulletin board for any recommendation regarding piano moving companies. Alternatively, the Classifieds section in your local newspaper would also be useful, as a large number of companies advertise their services in newspapers. I always make sure that I recognize the piano moving company before I contact them and one way to ensure that the company can be trusted is by performing some background checks on them.
Hire the Best Piano Moving Company Today!
The easiest way to find a reputable piano moving company is by taking my advice. You should consider hiring very reliable Atlanta Piano Movers to pack and transport your piano. Such a company has experienced individuals who have been in the moving industry for many years. They have the best trucks, tools, and techniques to move pianos without breaking them.
Additionally, the company offers the right insurance policies to cover all the pianos against any unwarranted accidents that may happen while they are being moved. This company does not charge ridiculous fees for their services, so you do not have to worry about the affordability.
Do you know of any other piano moving companies that are reliable and have many years of piano moving experience?