If you need to move your piano to a new location – be it a new house or any other new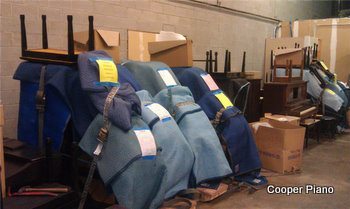 location, you should seriously consider hiring professional piano movers. Professional movers know exactly how to maneuver the instrument around stairs, elevators, and tight spaces, which is where pianos are often damaged. Keep in mind that pianos are big, heavy, and extremely awkward to carry and move, as well as exceptionally valuable. In addition, if you decide to move it on your own, it can cause permanent injuries like backache and strains, or costly damages to your house.
How to Obtain Help from Professionals
The first thing that you need to do is to search for a reputable piano moving company in your immediate area. Ask for recommendations from your close family, friends, or neighbors. You can also use the Internet to search for piano moving companies that know how to move valuable pianos. Make sure to conduct some careful background checks on them before hiring their expert services. I would advise that you do not accept any quote over the phone.
Instead, ask the company to come over to your house to evaluate your piano and verify the area before you sign the quote. There have been cases in the past where the movers were unable to move the pianos that they promised they could, because they did not first assess the piano or the location. This should be avoided, especially if you have a strict deadline to meet with the move.
Sufficient Help from Professional Movers
Professional piano movers always have sufficient help because they are trained to evaluate piano sizes cautiously. By knowing the precise size and weight, the movers can determine how many people they need to successfully move the instrument. Some pianos are relatively huge in size and exceptionally heavy, and they may require up to ten people to move them around.
Professionals Use Proper Equipment and Tools
Highly experienced movers have the correct equipment and tools. When moving the piano, movers need to use a proper piano trolley, heavy-duty straps, or padding, and other relevant items. If you decide to move your piano alone, with the aid of some friends, you may not be able to purchase the right type of heavy-duty straps. Often, these straps are extremely expensive due to the specialized material it is made of. Hence, it is best to leave it to the professional piano movers to move your precious piano.
Professional Movers Know What to Do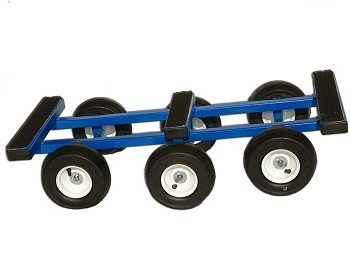 People tend to make mistakes when they do things that they are unfamiliar with. Moving the piano entails thorough check-ups, for instance, and you need to make sure the lid is locked to avoid it from opening while moving it. A few owners may use tape to close it, which is certainly something that should not be done in the first place. Using the tape can damage the piano's wood surface, which should be avoided at all cost. Professional piano movers know exactly how to keep the lid closed even when the key to the lid cannot be found.
Wrapping the piano with padding is essential. Professional movers will make sure that every part of the piano is covered, particularly the corners, with thick padding. This is done before the piano is moved from one room to the next or from the house into the truck. Using the services of professional piano movers is by far the safest option and they will save you tons of money too. People often think that the right way to pick up a piano is by its legs – this is wrong, because piano legs are the most vulnerable part of the instrument. When lifting it by its legs, you should be prepared to spend thousands of dollars to replace the legs, or even the entire piano!
Do you have any traumatic piano moving experience to share?