When you are getting ready to move in the Atlanta area, one might think that all you need to do is hire a good
moving company. While this may be true for most of your belongings, if you have a piano, then you need to consider hiring professional piano movers Atlanta to help protect your piano from potentially permanent damage.
Most movers can take care of lifting and moving the majority of your things but piano moving is simply not the same as moving a television or a dining room table. Not only could the weight of most pianos injure even the most experienced of movers, lifting, shifting or dropping the piano incorrectly puts the piano in danger as well.
Potential Damage
There are several ways a piano might be damaged when moved by inexperienced people, even those who move furniture for a living. For example, the piano soundboard might be damaged or destroyed. In addition, the beautiful wood exterior of the piano can easily end up scratched or dented when movers are trying to lift, load or position a piano that is several hundred pounds in weight. This damage is likely permanent.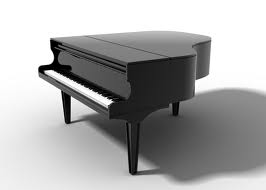 Potential Injury
While most moving companies are insured, you might find yourself on the receiving end of a worker's compensation claim if one of the piano movers is injured trying to move the piano, since a piano is not a typical furniture item and may not be covered by the moving company's insurance policy.
Proper Equipment
Many moving companies have dollies, blankets and a truck. However, a prepared, professional piano moving company will have a piano dolly, a humpstrap and a piano belt as well as a piano board for storage. Never allow anyone who does not have this specific piano-moving equipment to shift, much less move, the piano.
Cooper Piano
Now that you know why you should not allow a standard moving company to move your piano, contact Cooper Piano in Atlanta for piano moving or storage. We are piano movers Atlanta professionals who use the proper equipment to protect the piano against any damage and are insured, bonded and licensed. Reach us at 404-329-1027. Do not trust your precious piano to anyone but professional piano movers Atlanta.