I know that choosing and buying the best keyboard for beginners can be an extremely daunting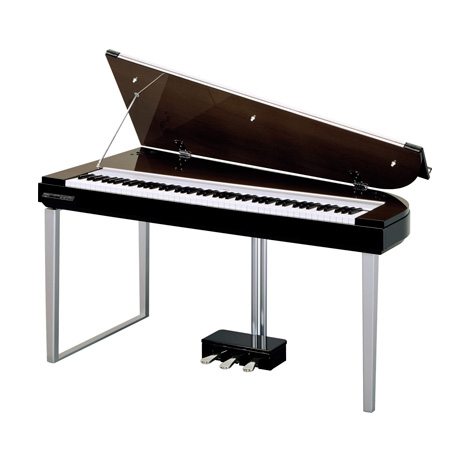 task for most people. For beginners, it can appear as if there are endless models, brands, and options, with no clear sign as to which keyboard is going to be the best for their musical needs. If you are thinking of buying a keyboard and it is an area that you are unfamiliar with, my blog post can help you make a wise decision.
Do you want to play the Piano or a Keyboard?
This is an essential question to ask yourself when you are choosing a keyboard. This question has a big effect on which musical instrument is the right one for you. Home keyboards generally have a feature called auto accompaniment and one-touch chords. This means that they have features that allow them to play various patterns in various styles when a chord is struck once, using only one hand. In doing so, it gives the impression that an entire band is playing simultaneously.
Now, when you play the piano, the music consists of two different parts that are played at the same time – one meant for the right hand and the other for the left. A keyboard music piece normally contains the melody line, which is played with your right hand with chord names displayed above at the moment that they are being played. The auto accompaniment will create the musical element with the accurate key for the chords played.
As a result, it is more instantly rewarding for beginners to play the keyboard. When it comes to playing the keyboard piano, it will take more discipline and much longer to grasp the concept of "auto accompaniment," because you need to do it on your own.
When selecting the best keyboard for beginners, particularly for a child, you should consider traditional keyboards, such as the Yamaha PSR range. There are models with accompaniment styles that would suit children perfectly. Your child can achieve impressive results within a short period of time, and it may even sound as if he is performing with other people. This feature is a great motivator for your child, but if he aims to play the piano sometime in the future, then he may not have any interest in the auto accompaniment feature.
For that reason, he might require a different type of instrument, for instance the practice piano.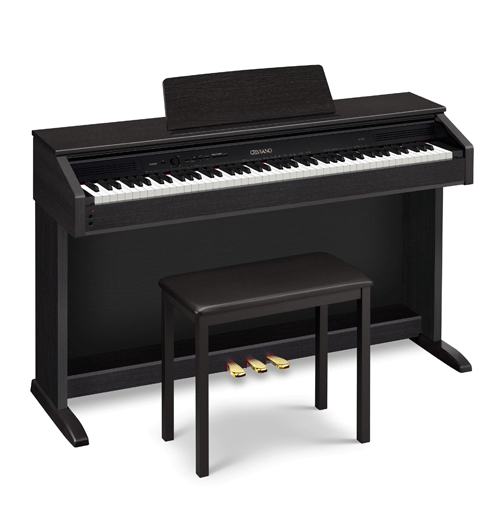 Although practice pianos have fewer features, their sounds are a lot more realistic and offer genuine piano-keyboard feel. If this is the type of keyboard that you or your child may want, then the Yamaha NP31 will be an ideal choice.
Keyboard Velocity Sensitivity
When you choose a digital piano, it is vital that you choose one with velocity sensitivity. This feature mimics the sound of an acoustic piano very accurately. My explanation is very simple, when you play a piano hard, you will hear a loud sound, and when you play it softly, the resonance is very quiet. This allows you to play the piano expressively, for instance, dramatic moments can be accentuated by playing it with more volume. Alternatively, if you are in the mood for delicate sounds, you just need to play it more softly. If you want a non-velocity sensitive instrument, the best keyboard model choice would be the Yamaha YPT220.
Consider other Features
You should consider other features as well, when you are buying the best keyboard for a beginner. Keyboards have a recorder that enables you to record each one of your practices or songs that you create. A few of the available models have microphone inputs with several vocal effects, weighted keys (to provide a real piano feel), and a hammer action.
What is your favorite keyboard brand at the moment?