The keys for a brighter holiday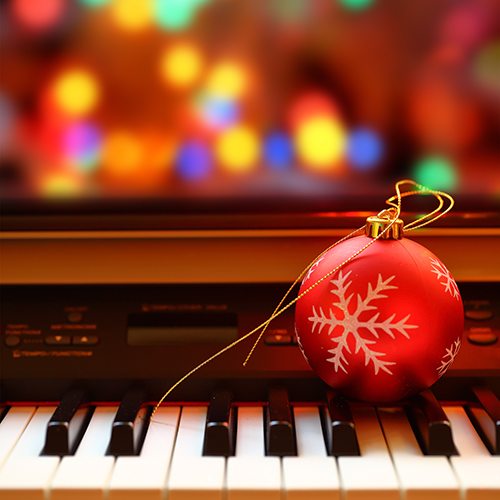 When it comes to the holidays everyone has their favorite aspect they get most excited about. For many people the best part of the holidays is the music and singing of holiday carols. Gathering around a beautiful, wooden piano sipping on cups of festive brew while singing away together is the perfect way to create joyous memories.
With the holiday months approaching, it is the perfect time to buy a piano. While many may have this desire in the back of their mind, many are also hesitant to take the plunge and purchase one. But as far as such a significant purchase is concerned, the holiday season makes for the perfect reason. Buying a piano isn't just a single, one-time present; it is something that continues to provide gifts well into the future.
A piano itself is a classic piece of furniture that enhances the look of just about any home. Even a piano that has seen better days can be professionally restored so that it is in pristine shape. Finding a trusted and experienced company like Cooper Piano service the instrument will make it seem as though Santa himself took the time to handcraft your piano.
A piano also makes a great holiday present since it provides the gift of music – for a lifetime. "Learning to play the piano," is one of those things that falls on the bucket lists of many; purchasing a piano creates the perfect opportunity. Learning to play the piano is possible at any age.
And there are an abundant of technological resources out there that makes learning to play virtually easy. From piano tutorial apps to YouTube videos, it is much more feasible to learn to play the piano on one's own. The days of seeking out an ideal piano teacher, scheduling those weekly piano lessons, and paying costly tuition are over! Although a piano makes for an extravagant holiday gift, it is important to shop for a piano in a careful manner. Simply buying one on Craigslist or through classified ads can have serious, negative consequences.
Purchasing a piano can be costly enough. Buying an expensive, pre-owned piano that has visible, as well as unseen damage to it makes for an extremely costly affair to repair. To prevent even more holiday stress, it's much better to purchase a piano from a trusted vendor. Upon making the financial transaction on a beautiful new piano, the next question is how to transport the large piece into the home… and how to do so in secret for the holidays.
Nothing is greater than keeping the surprise of such a significant treasure hidden until that bright, holiday morning! There are a variety of moving companies that specialize in the moving of pianos. Scheduling one of these moves should be done in advance so the piano can arrive in time and be set up properly.
Trying to hide a piano prior to the big day can be a bit tricky. Uprights are much easier to hide since they are lighter and fit into corners more easily. Hiding a Baby Grand or even a Grand piano might take more ingenuity. Large cardboard boxes, plastic coverings, and caution tape are sold at most home improvement stores for a relatively low price. While it may not be possible to cover up the fact that a significant purchase was made, it can conceal exactly what was purchased! Seeing the holiday joy, and continual happiness this instrument brings will add to the magic of the holidays for years to come.