Family and friends say that I am very passionate about pianos, and that is very true. If they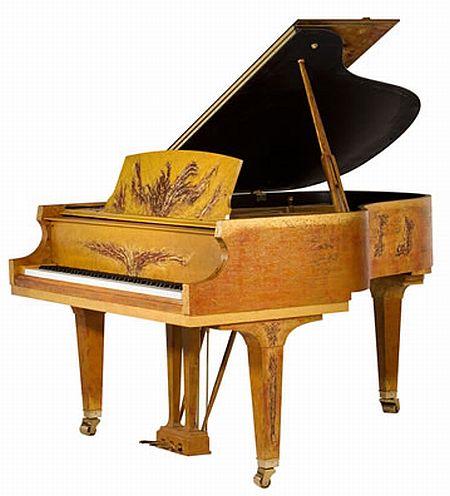 have the opportunity to talk to my previous customers, I am sure they (customers) will agree about my love and passion for these musical instruments. In my store, there are various top piano brands from all over the world, such as Baldwin, Steinway, Yamaha, and many more.
These pianos come in numerous sizes, shapes, and styles, and their prices range from hundreds to thousands of dollars. This article focuses on the main Baldwin piano features and I hope it will help you make a better informed decision when you decide to buy a piano.
Features of Baldwin Pianos
When you are shopping for a piano, you need to make sure that you look out for all the distinctive features. This can be done by talking to various piano dealers or by conducting research about the various piano features. Determine what type of piano you would like to buy, as there are two main types available on the market – upright and grand pianos.
The Sound Quality
Baldwin pianos are designed to be robust and to produce beautiful, flawless tones. To ensure that the piano emits rich tonal quality, you need to spend a few minutes playing it. By playing a few pieces on the piano, you can verify that the piano sound is up to the normal Baldwin standards, which is one of the main features that the company is very proud of.
The Materials
Baldwin Company uses only the best quality materials to construct its pianos. The casing is one of the noticeable piano features that are made from oak, mahogany, or cherry wood. Each key is perfectly constructed from seasoned sitka spruce and this material is widely known for producing clear, echoing sounds.
The Models and Sizes
As I previously mentioned, Baldwin Company offers pianos in different sizes. If you want a vertical piano, the 52" upright piano is a good choice, because it generates very rich, loud sounds. This should not be a shock to you, as this particular model is the largest upright piano designed by the Baldwin Company. If you or your child is an intermediate piano player, this is the perfect piano to purchase.
The 45½" Kranich & Bach vertical instrument possesses some of the best piano features, which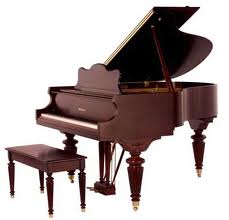 is why it is one of the most popular pianos presented by this company. It produces resonant tonal quality and has a remarkable touch response.
If you want a piano that has an exceptional tonal quality and quick touch response, the 42½" Acrasonic console is a great choice. Typically, this is ideal for advanced players, but if you have what it takes to progress quicker than other students in your piano class do, then you should definitely purchase this model.
Important Things to Consider when Shopping for Baldwin Pianos
Baldwin pianos are eminent in the music industry, mainly because they last a lifetime. Furthermore, they are affordable in comparison to other brands. Besides the piano features, you need to consider a number of significant things when you shop for the piano. First, you have to make sure that there is enough space for the Baldwin piano. Bear in mind that the measurements of an upright piano are entirely different to that of a grand piano.
How important is the aesthetic value? Do you need a piano that complements your interior décor? If yes, then, I would advise that you go through the many choices and carefully choose one that suits your home décor perfectly.
Are piano features important when you shop for a piano?