After years of practicing and playing the piano, I decided it was finally time to get off my rented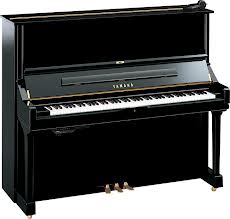 piano and by a brand new piano of my own. This was going to be a big lifetime investment and I wanted to make the right choice. Starting of course with the first and biggest question, "Do I buy a piano from an individual private source, or do I do business with a piano store?" I pondered this for awhile, and I chose to go directly to a reputable piano dealer. I decided that there were many reasons to go direct after researching my options, and I wanted to share my considerations and why I purchased a piano directly from a piano store.
First, what I needed most was the right information and guidance. I wanted to make my new investment purchase armed with all the necessary information to make the right choice. After all, this was a lifetime investment for me. I understood, as with many things, education and preparation are the keys to success. I did attempt to look on my own for a piano online and in newspaper classified ads, but none of theses options gave me the information or guidance I was seeking. They we all about their sale, rather than offering me any guidance. I decided to make calls to piano stores, and found that a reputable piano store will be willing and very happy to share information before you purchase. The information is free, it can help you compare varying piano brands, and this information can help you decided which piano best fits your needs and they can even teach you how to protect your investment. Once we spoke, I knew purchasing from a store was the right decision.
Not only did they offer free advice, I discovered that piano stores offer plenty of piano selections from Uprights to Baby Grand pianos. A wide variety of choices mattered to me, rather than just buying someone else's only option. Piano stores carry a wide range of products and these products can be tailored to your needs, like custom finishes that will match your home. Or, if a piano of your own is in mind, but the budget is tight, piano stores often carry a superior selection of previously owned pianos. These pianos equally come with the same satisfaction and service.  As well, stores have the flexibility to offer special deals and several additional valuable services. Establishing a relationship with a store is important, and I wanted service beyond the sale. If you purchase from a store you retain the freedom to pick up the phone anytime and call for specific needs, or ask questions that may come up later on.
Which brings me to my next point, aftercare services. Aftercare services are vital to the upkeep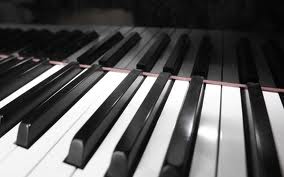 of your new piano. When I discussed how to move my potential purchase with a private seller they said,"That's on you." I thought, I can't move a heavy piano.The nice thing about buying from a store, they have extraordinary aftercare services which include insured professionals moving your piano. Along with moving and storage, many professional piano stores have a host of other services like tuning and repair, restoration, appraisals and consignment, and upgrades. These extras are generally not included when you purchase from an individual through classified ads. Keep in mind additional services like these are priceless when you consider a lifetime with your piano.
So, the next time you're thinking of purchasing a piano keep these simple considerations in mind, and think on these questions when weighing your options. Can I get the information or guidance I need to make the best investment? What is the store's reputation I am considering purchasing from? Do they carry the products I am interested in an offer customization? What services do they have? And, will I still matter after the sale?