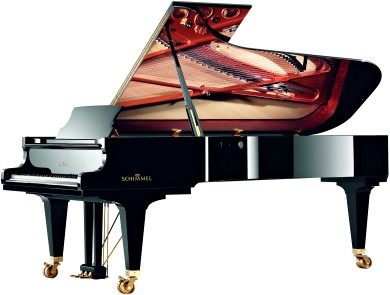 A person would be hard pressed to find something so universally beloved, enjoyed and respected as music. With its wide array of genres and styles as well as its centuries long presence, deeply rooted in virtually every culture's history and tradition, music is an art form that is valued in every corner of the world. Whether you happen to be a deep lifelong lover of music who desires an even stronger knowledge of and skill in the craft, or a young family looking to develop the skills on which to build a lifelong connection with music, purchasing beautiful Schimmel grand pianos for your home can be a wonderful investment. Developing musical skills can lead to a whole host of benefits, including greater mental acumen, manual dexterity and creativity. Atlanta's piano store can help you find the perfect Schimmel piano to give you and your family many years of enjoyment.
Schimmel first learned the craft of piano making in 1882 while training at the Vogel & Sons piano factory in Leipzig, Germany. The musical culture in Leipzig is a truly rich and vibrant one, as the city has been the artistic home of such musical masters as J.S. Bach, Mozart, Wagner, Schumann and Mahler. Not long after his apprenticeship, Schimmel started his own piano manufacturing company in Leipzig in 1885. Immediately, his pianos were hailed for their beautiful tone, advanced technique and eye-catching, contemporary design.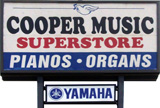 Schimmel tradition of master piano manufacturing has been passed down from generation to generation. Wilhelm's son Wilhelm Arno Schimmel assumed control of the company in 1927, moving the headquarters to Brunswick where advancements and innovations in design allowed the piano house to flourish. In 1961, Nikolaus Wilhelm Schimmel became the company's third generation leader. Design and manufacturing developments continued to intensify under his watch, resulting in the creation of a second series, the Concert (Konzert) Series, to accompany the original series, Classic Series, of Schimmel grand pianos. Today, Hannes Schimmel Vogel leads the Schimmel piano house into its future as a continuing leader in piano manufacturing. Under the company's slogan, "Quality will prevail," a Schimmel grand piano will add a century's worth of elegance to your home while bringing the universal gift of music to your family.
Visit Cooper Piano in Atlanta to see and hear just how well the Schimmel K189 concert grand piano can enhance your life and home.