Are you interested in buying a baby grand piano for your child or perhaps, for your home? Baby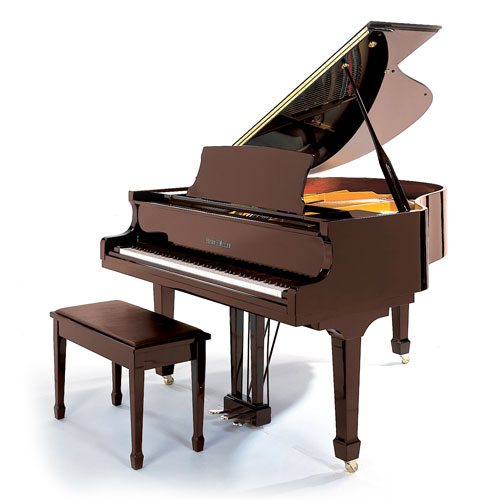 grand pianos are beautiful musical instruments that produce rich, sonorous sounds and are admired by both new and veteran piano players. The following include several valuable facts regarding these instruments, including baby grand piano prices and their biggest improvements.
Size of Baby Grand Pianos
Baby grand pianos are between 4'6" and 5'8" in length, and approximately 5' wide. Almost all baby grand pianos have a tail that measures about 3-inches in width.
Why Baby Pianos Should Be Considered by Buyers
Baby grand pianos are very popular due to their unique appearance. For this reason, they are often highly desired as a furnishing item. Moreover, they can be accommodated easily in any lifestyle and are aesthetically more inviting to play compared to upright pianos.
Baby grand pianos are often referred to as an effective action upgrade from an upright piano to a grand piano, offering efficiency and more touch response for piano players. Additionally, the sound or tone of this instrument is extremely different compared to any upright piano that offers the same baby grand piano prices.
Cost of Baby Grand Pianos
My store has a wide range of high-quality baby grand pianos. Each model offers a pleasing tone, high standard of finish and exterior, responsive touch, and of course, is offered at an affordable price. I know that people have their own preferences, and as a result, I carry different baby grand piano brands and models.
As I previously mentioned, my baby grand pianos for sale are affordable. You will come across top quality baby grand pianos that cost approximately $8,000 and there are others that cost between $9,000 and $25,000, and even more. Regardless of your financial standing, I am sure you will find a baby grand piano that you can afford.
Baby Grand Pianos vs. Upright Pianos
More often than not, my customers ask if they should just buy an upright piano, given that the price range is almost similar to baby grand piano prices. Here are a few reasons why baby grand pianos frequently come out on top:
Tone – A baby grand piano tends to become more lyrical and untainted, especially from the middle register upwards compared to a full upright piano. Two factors found in the relative tone dissimilarities are in the soundboard area and the string lengths. A grand piano that stands at 6' has a soundboard area and bass string length equal to that of a full upright.
Soundboard – On a baby grand piano, the hammers thump the strings upwards. Thus, the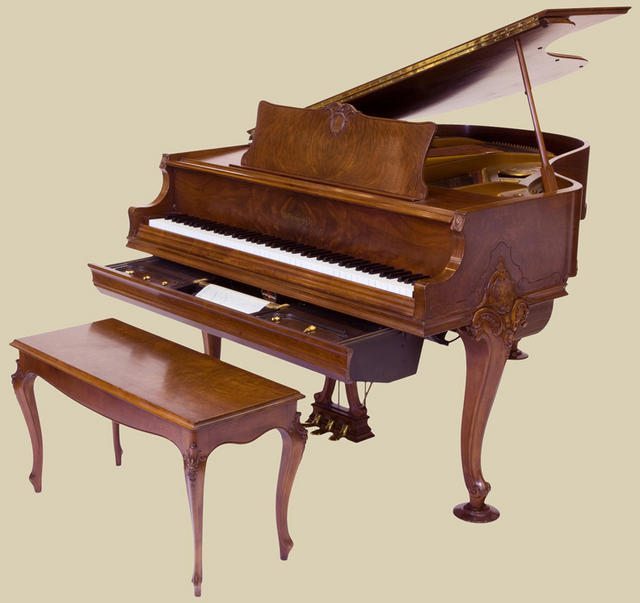 soundboard does not begin until after the action dampers. Hammers in upright pianos strike the piano strings from the front, allowing their soundboard to begin straight from the top.
String Length – Tall upright pianos have the aptitude to accommodate longer bass strings compared to short baby grand pianos. Therefore, the bass register is normally better on full height uprights than on baby grand pianos. However, a 5' baby grand piano with similar string lengths offers a better bass and lower mid in comparison to a tall upright piano.
The aforementioned refer only to a number of reasons why baby grand pianos are more popular. If the baby grand piano prices are within your budget and you want a smaller musical instrument with sonorous sound, I recommend that you purchase one. Take the time to test each baby grand piano that you come across, or if you are not familiar with one, get the piano dealer or his sales assistants to play a few pieces so that you can make a comparison.
How much are you willing to spend on a baby grand piano?