Kawai Piano has been producing quality pianos since 1927. The Japanese company set out to change the face of the piano market. An innovative company, they have pioneered many of the technologies used in pianos today.
Kawai Piano Company
provides the market with a wide range of options, making finding the right piano for you or your family a simple process. Kawai also offers different levels of quality, fitting many budgets and sk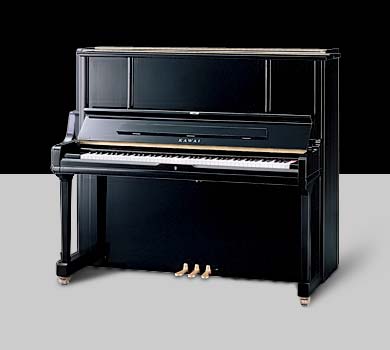 ill levels. So how do these levels work?I find it helpful to know that Kawai Piano creates both acoustic and digital pianos. In looking at your house size, lifestyle, and skill level, ask yourself; what fits my needs, budget and space.
Starting with the digital piano, Kawai Piano has produced a superior line of instruments. For those in the professional world, I would look at models in the MP Series Professional Stage Pianos. For musicians on the go, the portable series ES6 and EP3 are well-suited to your needs. If I were seeking a digital piano that gives you plenty of features for a solid value, the CN line is the way to go. The CL26, CE200, and KDP80 present some excellent options when taking the economical route, without sacrificing quality.
Moving on to upright pianos, Kawai Piano again sports an impressive collection to choose from. Starting with the K series of professional uprights, each line offers a piano tailored for many different uses. The Institutional line provides pianos geared towards heavy use, such as schools or lessons. The decorator series gives us a quality instrument that combines playability with display. The Fino line impresses us with form and function. Within each line are a range of prices to fit any lifestyle.
Kawai Piano delivers exceptional baby grand and
grand pianos
. From the Concert Grand to the GM series, Kawai's craftsmanship is some of the
best in the business. The GM series offers a distinctive set of grand pianos, while the GE sets forth a baby grand that packs a lot in a smaller package. The RX Blak series has many options for a variety of venues. Like every line of pianos Kawai makes, there is a grand piano set to fit every need and budget.
With Kawai Piano's extensive list, I find it valuable to utilize the knowledge of a professional piano salesperson, like the ones at
Cooper Piano
. Each Kawai piano chosen possesses a quality, aesthetic, and performance sure to please.