For more than 100 years, the family owned and operated business
Cooper Music
has brought it's expertise, innovation and professionalism to the piano industry. Cooper Music
has succeed over the years by remaining flexible to the needs of the market and maintaining top-notch quality service that puts meeting the customers' first at all times.
In this blog series, we would like to share how Cooper became a business of piano experts and some of this expertise. Follow the this series and you'll learn our company's history and how you, too, can recognize the hallmarks of a great piano.
Back in 1906, Jonathan Cooper founded the business Cooper Brothers, Inc. in Pennsylvania where he put his knowledge of woodworking into crafting and selling pump organs. As business grew, Cooper added additional services including selling and restoring pianos. The business continued to grow and evolve as the times and the market shifted. Eventually, the company moved to Atlanta.
During the Great Depression and again in World War II, many people turned to Cooper for piano restoration allowing the company to develop a reputation as a premier restorer of superbly crafted antique pianos. Cooper Music is now largest piano restorer in the Southeast.
The business expanded greatly in the 1970s and 1980s but combined all it's stores into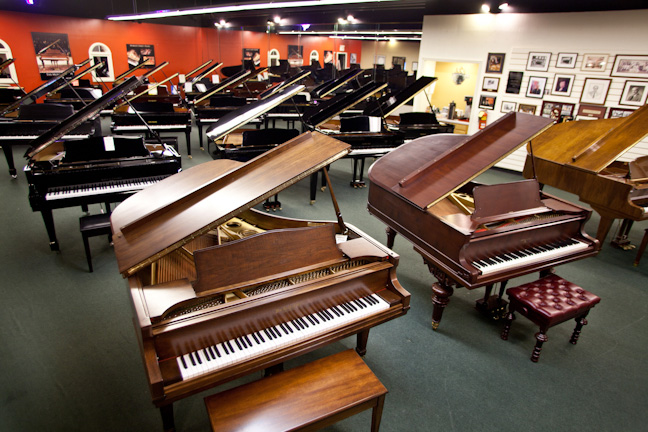 one large showroom in the 1990s offering new pianos, piano restoration, classes, rentals and a concert hall. The staff members at Cooper Music are experts in all pianos. The showroom in Atlanta carries about 30 brands of pianos including the top names in pianos like Schimmel and Steinway.
But it is the experience with and reputation for piano restoration that makes Cooper the piano expert business it is today. Restoration through Cooper is more than a cosmetic make over. Our expert piano technicians can restore or replace the original soundboard and pin block using the most exacting standards and the finest materials.
Cooper Music did not become piano experts over night. It took decades of dedication to the piano industry and fine attention to the craftsmanship and standards of this delicate and powerful instrument. Over the next few blog posts, we will share with you what 106 years of piano expertise have taught us with the goal of educating others about what makes a great piano great. Joins us as we explore this amazing instrument.