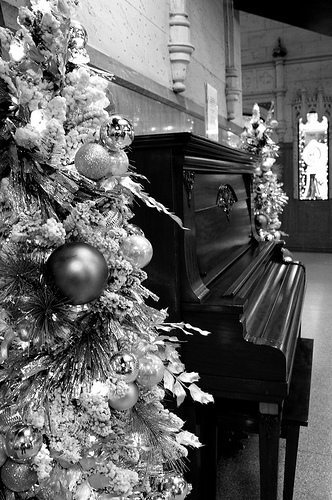 The festive holidays are what so many look forward to every year, because it's filled with love, joy, wonder, and cheer. Whether it is celebrated as a religious or secular Christmas, it is always filled with happiness and of course, Hoilday songs! Every year, I list some of my favorite songs that I can play using the piano. The songs are played for my family and guests, and more often than not, the evening will be filled with lots of dancing, singing, and laughter.
Joy to the World
This is one of the songs that my family insists that I play on the piano. Typically, my family and guests will sing along (a few will whistle since they cannot sing!) as soon as I start playing. It is quite an easy piece to play, even for beginners. You can feel this song can help spread cheer and Holiday spirit to everyone around you.
The Seven Joys of Mary
Whether you are a beginner or an advanced piano player, this song has to be on the list of songs to be played. On a cold evening, light up the fireplace, and play The Seven Joys of Mary. Indulge in the holiday spirit and tradition, and enjoy every minute with everyone around you.
Star of the East
Alfred Hans Zoller in 1890 and another song that has to be on the list wrote this song. I used to play this song with my children, as they enjoyed it very much. They still do, and sometimes, my wife would request that we play the song together.
Silent Night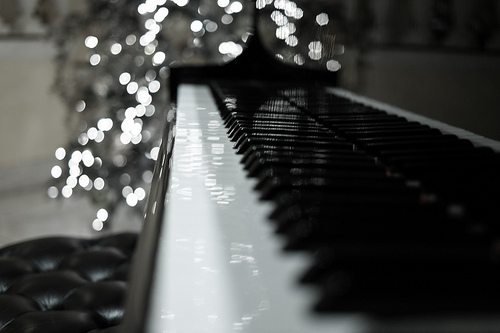 A classical Christmas song that is everyone's favorite. This is a very meaningful song for most people who celebrate this festive holiday. As with the ones I mentioned above, Silent Night is easy to play. My children started playing this song at an early age, and back in the days, they would each take turns to play it. Therefore, if you have a child who plays piano, you may want to encourage him to play for the guests.
The Holly and the Ivy
A traditional song that I play quite often even when the Holidays are over! This beautiful song sounds amazing on a grand piano. This sond amound the other tiop 4 should be heard throughout your home during the hoildays.
The aforementioned are only five favorites songs that can be played on a piano. Do you have some favorites of your own?
photo credit: Pictimilitude via photopin cc
photo credit: Jason Cipriani via photopin cc